How to Make a Mai Tai Cocktail
E-BON
E-BON
2020-02-13 12:47:08
Mai Tai, Tahitian for "Out of This World - The Best," was created by Victor J. "Trader Vic" Bergeron in 1944. Crafted from premium rums and a hit of fruit, the Mai Tai is a delectable drink with many variants.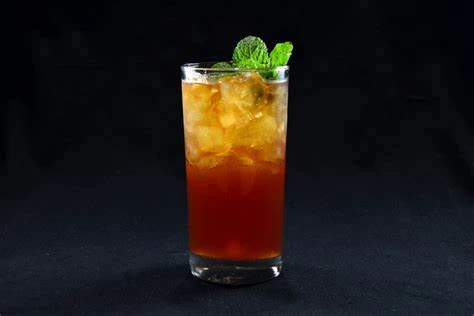 A true Mai Tai is the color of the alcohol; sweeteners should not dominate.
Use fresh squeezed lime juice, not RealLime or other bottled concentrate juices
A Mai Tai does not contain any fruit juice other then lime. No pineapple, no mango, no apricot.
how do we make ?
The materials we need
1 fl oz (30 mL) aged rum
1 fl oz (30 mL) Martinique rum
1/2 fl oz (15 mL) curaçao
1/4 fl oz (7.5 mL) Orgeat syrup
1/4 fl oz (7.5 mL) rock candy syrup
1 1/2 fl oz (45 mL) fresh lime juice
Sprig of mint
Crush enough ice to fill a double old fashioned glass by either using a blender, ice crusher, or smashing ice in a plastic bag with a rolling pin or other blunt object, and add to a cocktail shaker.
Juice limes either with a fruit juicer, juice reamer, or by manually squeezing to produce the required amount of lime juice.
Add liquid ingredients.
Add a section of spent lime shell.
Shake vigorously for 10 seconds, or until the outside of the shaker frosts.
Pour the contents of the shaker into a double old fashioned glass.
Add more crushed ice to fill the glass.
Garnish with a sprig of mint or your choice of lemon/lime