Teach you how to open a bottle!
E-BON
E-BON
2017-06-21 10:22:31
  In order to taste a good wine, the first step is to learn how to open a bottle. According to the pressure of carbon dioxide, wine can be divided into two kinds of stationary wine and sparkling wine. Therefore, the daily opening of wine can be divided into two kinds.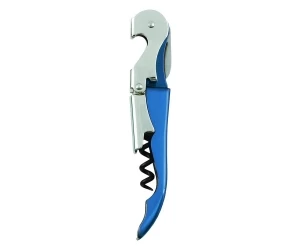 Choice of bottle opener
  Before you learn how to open a bottle, you first need to choose a suitable bottle opener. In general, there are four kinds of common bottle openers: T type bottle opener, double arm lever type bottle opener, waiter type bottle opener and rabbit ear type bottle opener, and Ah-So bottle opener. We introduce the use of "waiter's friend" called waiter type bottle opener to open the stationary wine.
Bottle opening steps for stationary wine:
1. Place the wine bottle upright on the table and hold the wine bottle in one hand;
On the other hand, the use of 2 knife cut packaging foil. Along the circle of the bottleneck leakproof draw a circle, and then on top of the draw knife can remove foil; operation attention not to turn the bottle;
3. Open the arms of the opener, align the corkscrew auger to the middle of the oak stopper, and spin the bottle opener vertically until the last ring of the spiral pin;
4, put down the bottle opener from the arm, the use of leverage to pull up the stopper straight above;
5, after the removal of the cork, use clean cloth to wipe the bottle.
  E-BON, Stainless Steel Mini Cocktail Shaker 10oz, it can offer a wide variety of bottle openers: Stainless Steel Opener china.