It is a great thing to drink Cocktails with a stainless steel pineapple cup
E-BON
E-BON
2017-05-04 21:41:02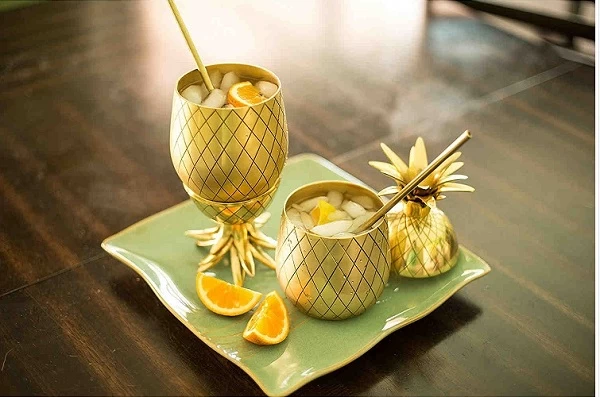 How to Turn a Pineapple Into a Drinking Vessel 
If you like pina coladas and dancing in the rain...then you're going to love this quick and easy trick that turns a pineapple into your drinking chalice.
Cocktails are even more fun when you get creative with the vessels you put them in. You've seen pineapple in drinks – try drinks in pineapples! 
It adds a nice touch, and also helps flavor your drink, when the liquid mixes with the interior walls of the pineapple. (For this reason, it's important to pick a cocktail that will mix well with pineapple.) Plus, with pineapple chalices, there are no glasses to clean, and they're completely biodegradable.