Washing and maintenance method of stainless steel!
E-BON
E-BON
2017-06-28 10:53:41
  The use of stainless steel with the development of economy is becoming more and more widely, people are closely related with the stainless steel in daily life, but many people do not know much on the performance of the stainless steel, the maintenance of stainless steel will know less.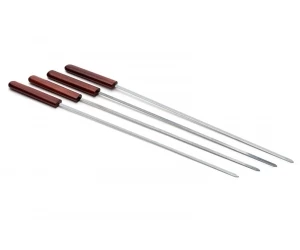 All the metal surfaces exposed to the corrosive environment have electrochemical reactions or chemical reactions, and all of them are corroded. The passive film of stainless steel corrosion resistance in weak position, and the formation of pitting reaction due to self reaction holes, coupled with the chloride ion to form a strong corrosive solution, accelerate the rate of corrosion reaction. There are intergranular corrosion cracks in stainless steel, all of which destroy the passive film on the surface of stainless steel.
  Therefore, the stainless steel surface must be regularly cleaned and maintained so as to maintain its gorgeous surface and prolong service life. The surface cleaning of stainless steel must be careful not to scratch the surface phenomenon occurred, avoid the use of bleach and washing liquid grinding agent, steel ball, grinding tools, to get rid of the washing liquid, washing with clean water to clean the surface of the end.
  Stainless steel has dirt on the surface and dirt easily removed. It can be washed with soap, weak detergent or warm water. Stainless steel surface trademark, foil, with warm water, weak detergent to wash, adhesive ingredients, using alcohol or organic solvents scrub. Stainless steel surface grease, oil, lubricating oil pollution, wipe with a soft cloth, and later with neutral detergent or ammonia solution, or with special detergent cleaning.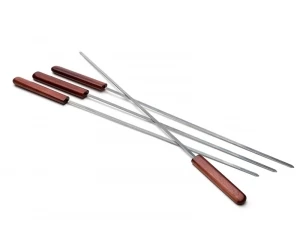 The surface of stainless steel and various acid bleach attachment, immediately flush with water, and ammonia solution or neutral carbonated soda solution immersion, washing with warm water or neutral detergent.
The stainless steel surface has rainbow lines, which is caused by excessive use of detergent or oil, and can be washed away with neutral detergent in warm water. As long as we use proper maintenance methods, we can extend the service life of stainless steel, and maintain its clean, bright and magnificent style.
  E-BON, Stainless Steel BBQ Set supplier provide you with oem Stainless Steel BBQ Set, Stainless Steel BBQ Set company.