Cleaning of stainless steel plate!
E-BON
E-BON
2017-06-29 09:53:55
  With the wide stainless steel plate into people's lives, Stainless Steel Mini Cocktail Shaker 250ML, Flat Base Stainless Steel Muddler, stainless steel elevator products more and more of our lives to create more and more convenient, but many people do not know how he was cleaning and maintenance, so often to shorten his life, so how to cleaning and maintenance is also very important following a brief introduction: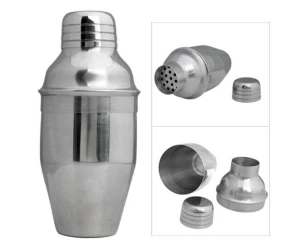 1. Dust and dirt on the surface. Wash with soap, weak lotion and warm water
2, trademarks, film with warm water and weak detergent to wash. Adhesive ingredients are scrubbed with alcohol or organic solvents.
3, surface grease, oil, lubricating oil pollution, wipe with a soft cloth, and then use neutral detergent or ammonia solution, or with special detergent to wash.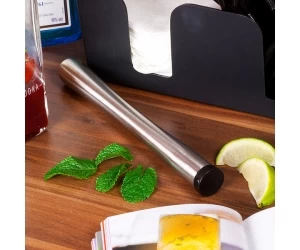 4, such as acid attachment, rinse with water immediately, then ammonia solution or neutral carbonated soda solution immersion, use neutral detergent or warm water washing.
5, stainless steel surface rainbow pattern, is too much use of detergent or oil caused by washing with warm water neutral wash can wash away.
6, stainless steel surface dirt caused by rust, can be used 10% nitric acid or grinding detergent washing, can also be washed with special washing drugs.
  E-BON, Kitchenware Supplier china, it can provide many kinds of tools: Stainless Steel Bottle Opener china.