Unique Christmas Gift
E-BON
E-BON
2022-09-21 14:53:09
Impress your friends with flavor bursting cocktails right at home - Never before has it been this easy to impress your friends, not only will you be able to serve wonderful cocktails but you'll also be able to present a new classic and unique bar equipment. It's a great ice breaker and makes an excellent and funny topic of conversation during cocktail parties. Besides impressing your friends this piece is also ideal as a personalized gift for Christmas, birthdays or any other occasion.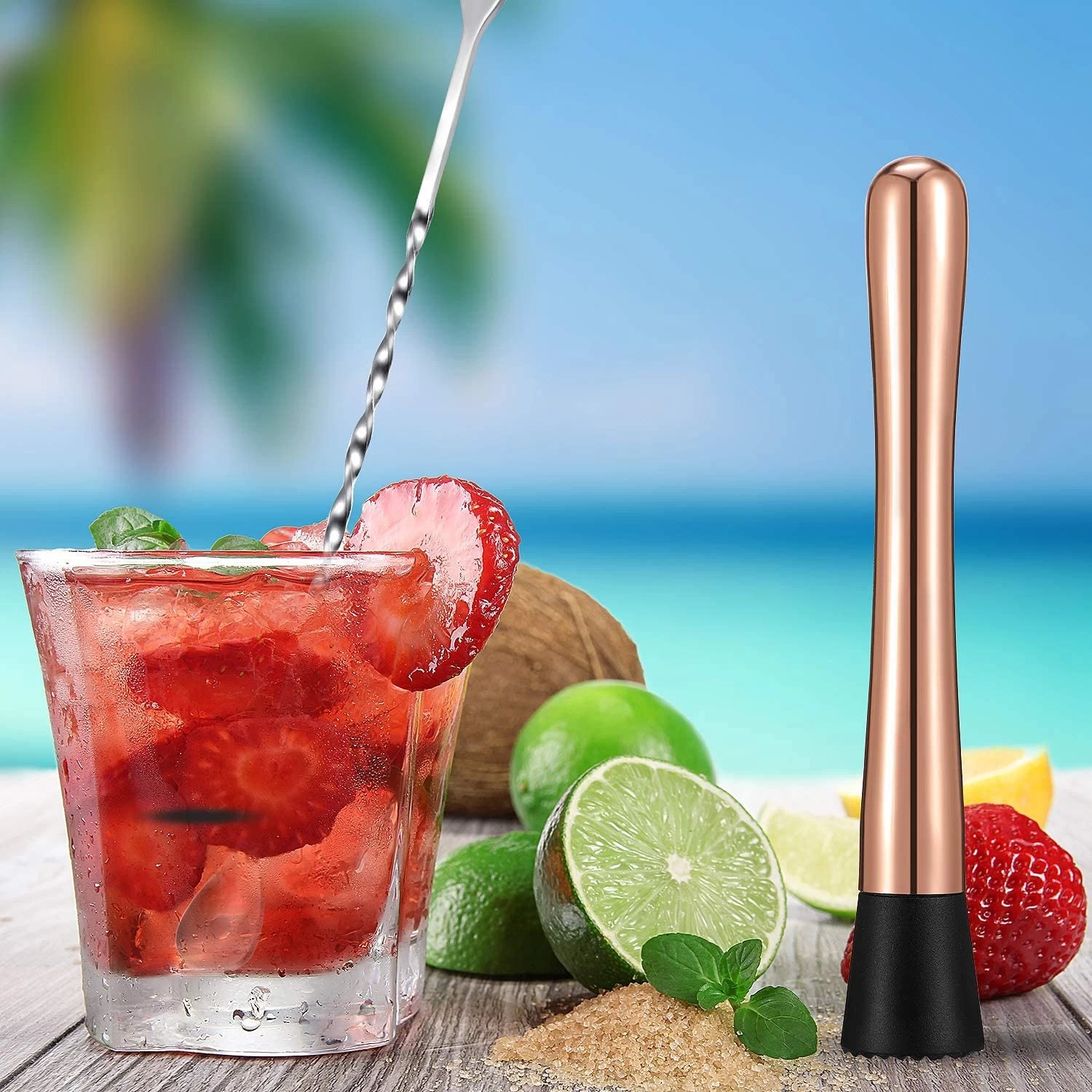 Non-scratch nylon head - This grooved muddler head mashes citrus fruits, herbs and spices easily and quickly, and can break the hard ice as well. But such a powerful crushing force will not have a strong destructive force because of the nylon head. Never worry about breaking or scratching your fragile glass. Moreover, it is very durable and does not crack or leave residue like the wooden muddlers do.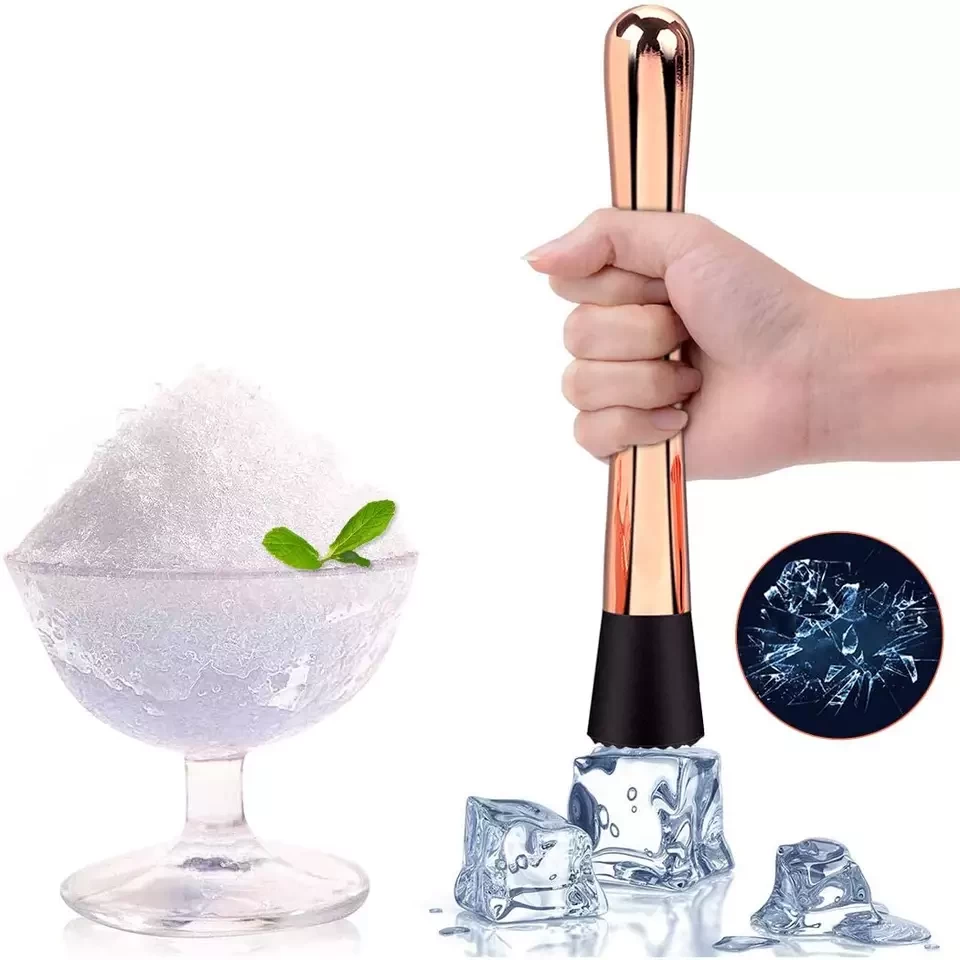 Reassuring material - Made of stainless steel and nylon which makes this item rust-proof and durable. Stainless steel is a commonly used material in food utensils, as is nylon. 'BPA Free' and 'Dishwasher Safe' are its biggest highlights and advantages. Compared to the unhealthy of plastic and the indurability of wood, this material is your best choice.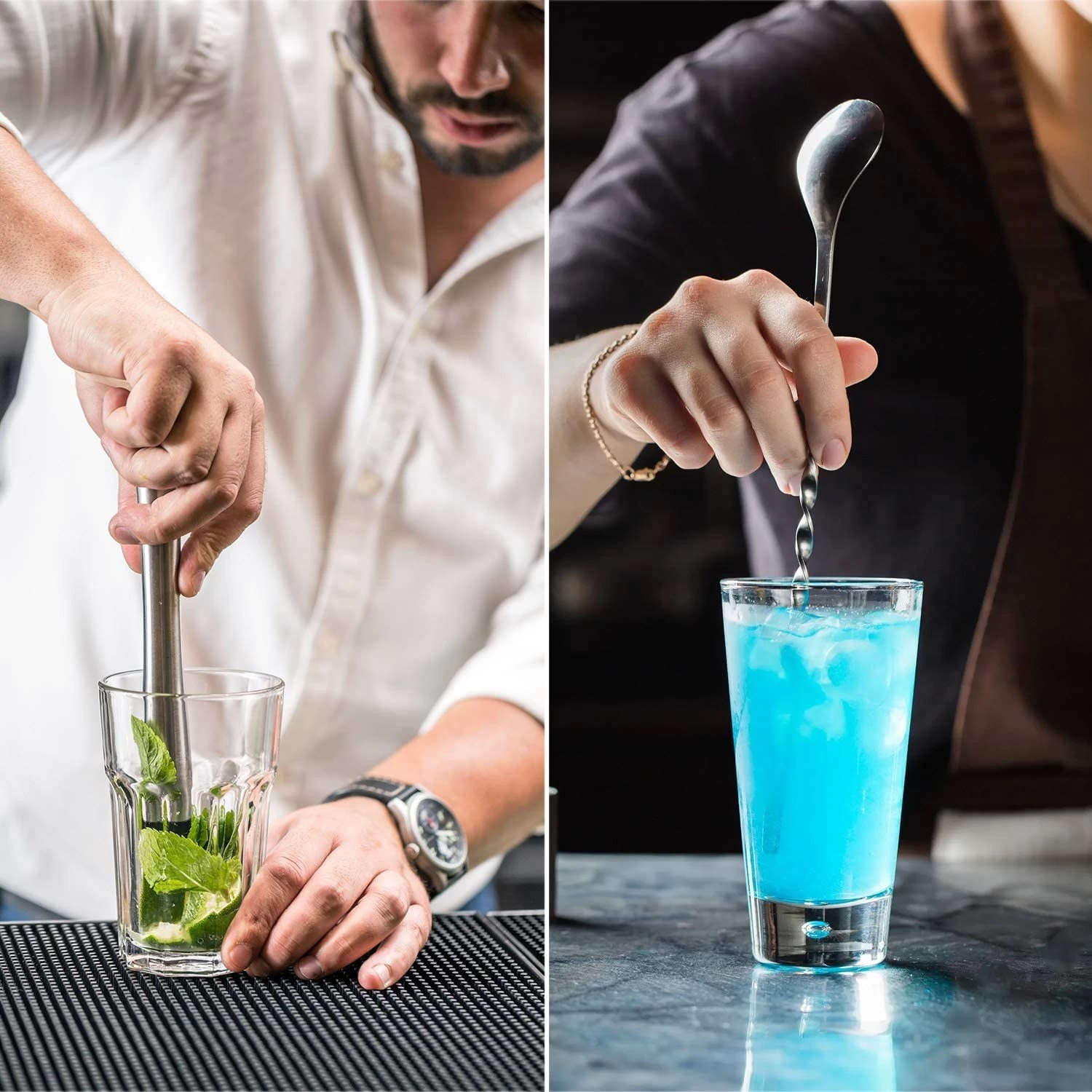 Make your cocktails burst with flavors - Crush whatever you want to put in your cocktails like strawberries, lemon, mint, herbs to make an amazing amount of flavour with outstanding results. Create the perfect Mojito, Strawberry Basil, Long Island Iced, Ginger, Rogers, Mint Julep, Old Fashioned or Caipirinha. Frequently used for bar, cafe, restaurant or home.