The most famous Moscow Mule and Copper Plated Moscow Mule Shot Mug
E-BON
steelhomewaresupplier.com
2017-03-21 15:19:32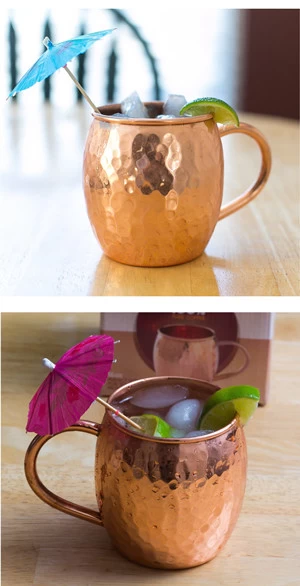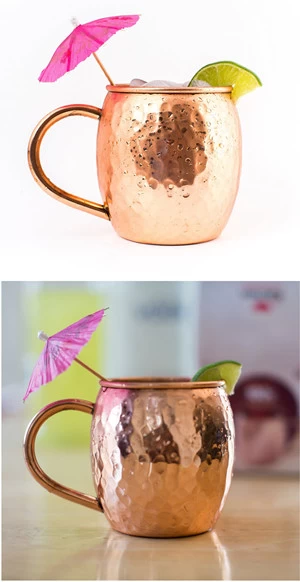 The Moscow Mule is the most famous cocktail of vodka. It is refreshing that hidden a touching story. 
      In twentieth Century 40s, the United States vodka distillery,boss Martin and his friend ginger beer factory Morgan designed the "Moscow Mule", they wants to take the "Moscow Mule" to open their wine market. Martin is a very thoughtful man, he went to a famous bar, for bartender of Holding "Moscow Mule cocktail" take pictures.Then he took the photo to another bar, trying to cause the Moscow Mule cocktail popular momentum. Results the volt Gaga ginger beer, plus orange cocktail is really a big success. Although the name is a little weird, it does not affect its famous status and prestige.
   At the same time, many Stainless Steel Water Bottle wholesales produces all kinds of Stainless Steel Housewares,and used for Moscow Mule, and the Stainless Steel Housewares is what makes people excited and happy. Now, we can see many Stainless Steel Moscow Mule Mug Copper Plated Color production in life, if you love the "Moscow Mule", you can buy some beautiful Stainless Steel Housewares Copper Plated Moscow Mule Shot Mug at home.