Stainless Steel Cleaning Tips
CBMMART LIMITED
Steelhomewaresupplier.com
2017-03-22 17:42:58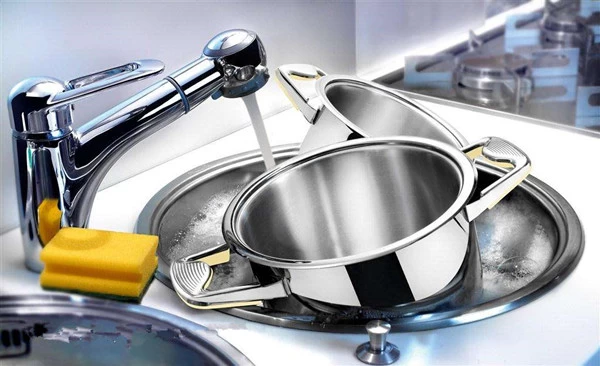 It's this easy. Dip a soft cloth in warm water mixed with a mild dish detergent. Wipe the surface, rinse the cloth and wipe again, then dry with a towel to prevent water spots.
Fingerprints, still? Spray a glass cleaner onto a soft cloth and wipe fingerprints away. But first check your manual.
   Gently tackling tougher cases. To remove baked-on food and grease, make a paste of baking soda and warm water. Gently rub onto the surface using a soft cloth or sponge. Wipe with a clean wet cloth and towel dry. For scratches and stains, use a good stainless steel cleaner and apply to the area, following directions. Rinse with a clean damp cloth, then dry.
   Off limits. Harsh abrasives, scouring powders, steel wool, bleach, and ammonia can damage the finish. Your manual or the china Stainless steel manufacturer's site may add to this list. for example, says not to use grout cleaner on the tile floor in your kitchen if it contains muriatic acid. The fumes alone can harm the stainless finish of that expensive refrigerator.
   To keep my new stainless range shiny, I use an all-in-one stainless cleaner and polish from time to time but draw the line at spending more time cleaning it than cooking with it. If all this sound too high-maintenance for you, see our ratings of dishwashers, ranges, and refrigerators and check out your other finish options, such as black stainless and that classic, white.