Introduce the advantages of black stainless steel
FROM EBONY
Steelhomewaresupplier.com
2017-03-22 17:36:25
Do you know black stainless steel furniture,
black stainless is the next big thing, or so
Stainless Steel Mixing Bowl manufacturer
say.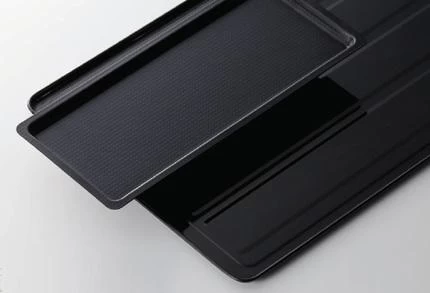 It adds warmth to a kitchen, and smudges and fingerprints aren't supposed to be a problem. That might not sound like a big deal, but it is if you've lived with a kitchen full of stainless appliances.
   Over the past five years, stainless steel appliances have increased in popularity, a spokeswoman for the Association of Home Appliance Manufacturers. Stainless outsells white and black kitchen appliances, except for top-freezer refrigerators, which are usually white. Dishwashers, ranges, and bottom-freezer fridges boast the stainless look in a big way.
   And while these new appliances often have timesaving features, the time spent cleaning stainless can be a bit much. All those sticky fingerprints, smudges, spots, and streaks are hard to overlook. Your owner's manual offers cleaning tips that are specific to your appliance.