How to choose a good coffee canister
E-BON
2022-07-26 15:13:58
Fresh & Flavorful Coffee Begins Here :This elegant stainless steel coffee canister features an airtight seal and a one-way air valve built into the lid which allows CO2 to escape, but won't allow air to enter as the sealer is closed onto the inlet when air comes from outside.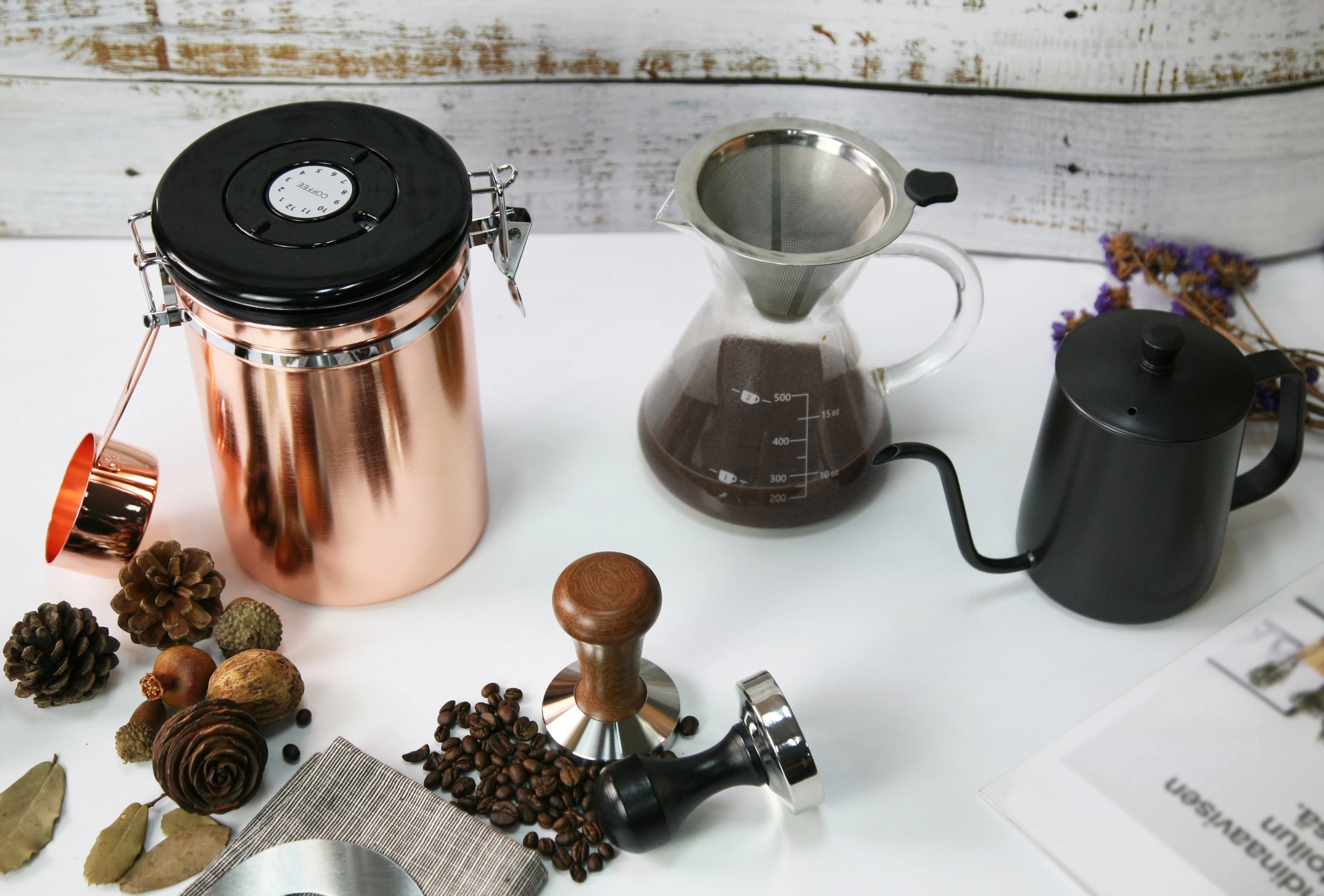 Food Grade 304 Stainless Steel Airtight Canister :Made of food grade 304 stainless steel with matte polished design, this coffee canister has a classic stylish effect, adding function & modern design to any place. - With excellent corrosion resistance, the canister is durable and always looks new. - A silicone ring between the lid and valve is used to reinforce the sealed device to prevent air from the canister, so that coffee beans or grounds or ingredients won't get oxidized.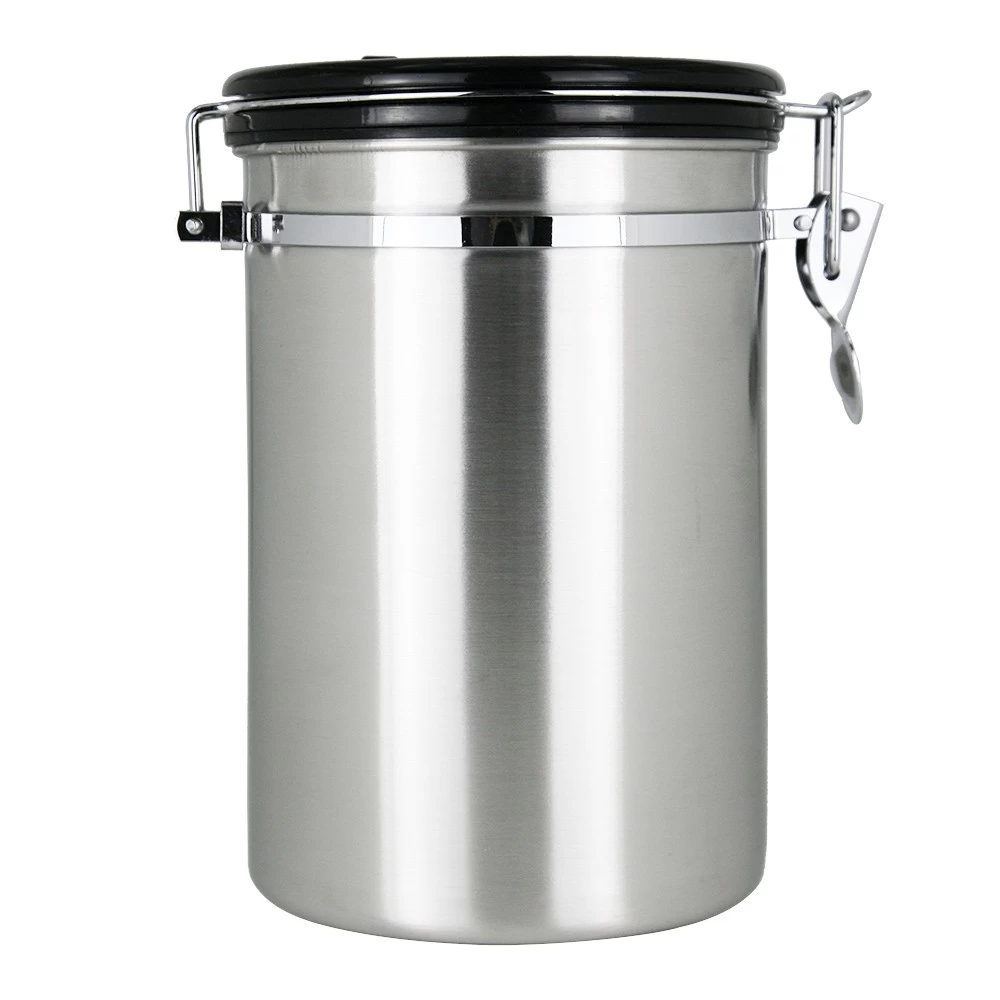 Date Track Freshness For A Dream Brew :The canister lid is also a date tracker. The inner wheel (numbers 1-12) is for months and the outer wheel (numbers 1-31) is for days, allowing for marking the storage date or the expiration date to track optimal coffee freshness. - Enjoy fresh coffee every day with this elegant & durable & effective stainless steel coffee canister!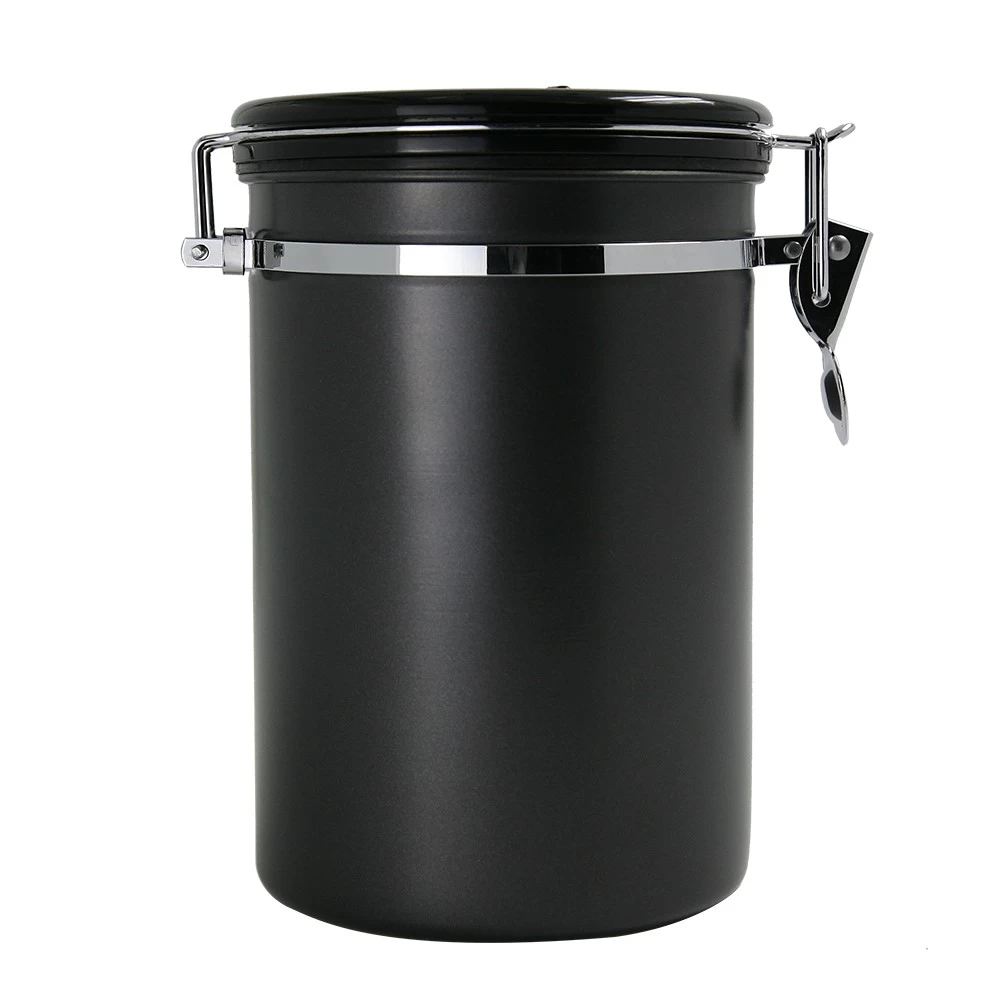 Versatile Uses & Added Values:Can hold coffee beans, coffee grounds, dry tea-leaves, nuts, grains, flour, sugar, etc. - Available in 4 colors (Black, Blue, Brown, and Silver) and 2 sizes (16oz / 22oz) for different needs - Comes in a premium gift box, ready for gift giving whenever it is Christmas, Birthday, Valentine's Day, or Mother's Day.