How To Choose A Good Coffee Pot
E-BON
E-BON
2022-07-20 17:01:55
Start each day with the perfect cup of coffee.Impress your friends with the rich, flavorful brew that this coffee press delivers.
The coffee plunger is made of high-grade 18/8 stainless steel. The case and the cover are made according to double wall technology. They have double sides, and the space between the two is filled with air.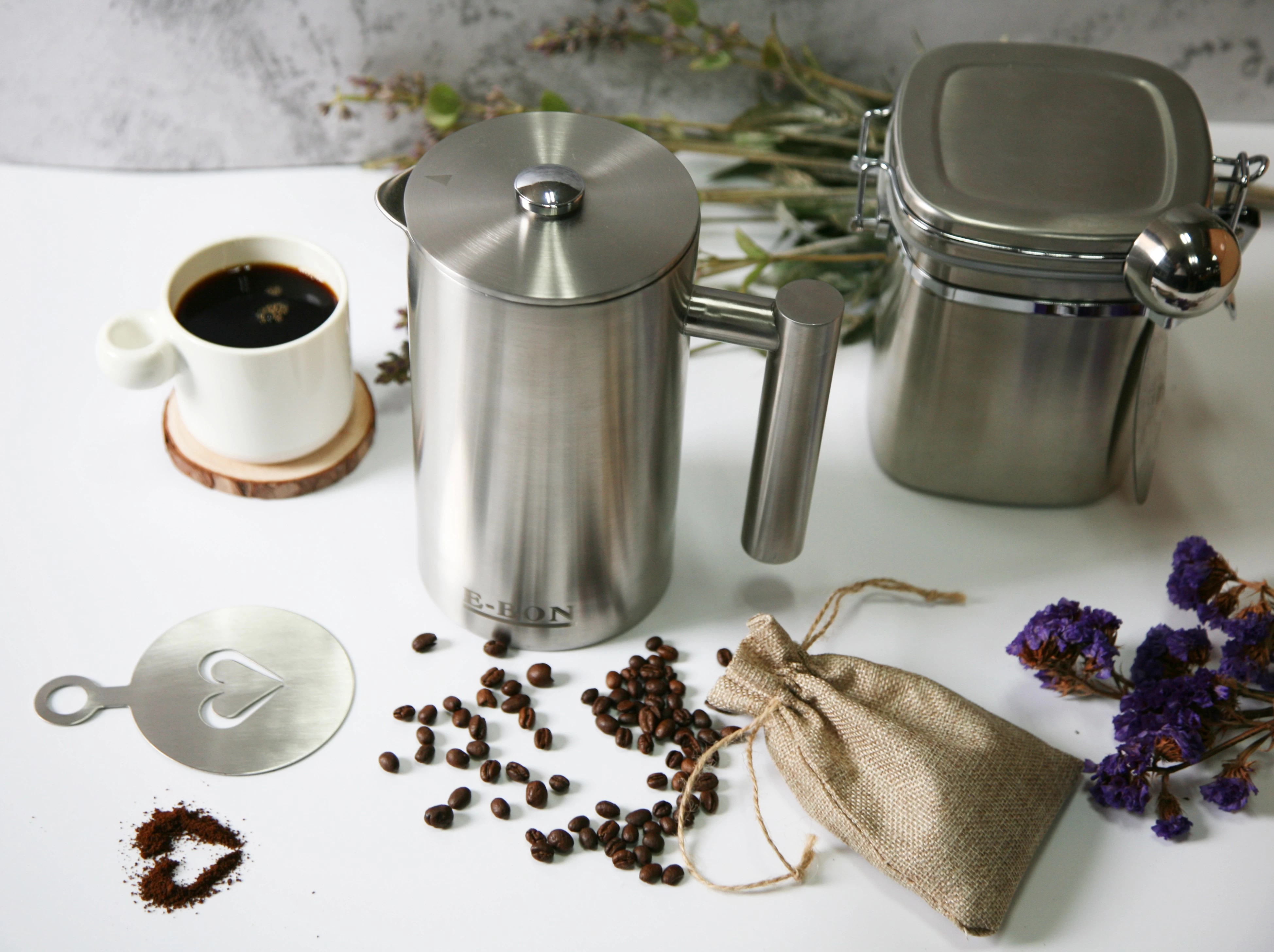 China Premium stainless steel Coffee Pot supplier
This technology enables us to keep the temperature of a drink at a constant for a long period of time, and at the same time, makes the outer sides of the coffee plunger safe to touch. There is a filter press inside, which when pushed down, prevents coffee grounds from floating in order to offer the coffee the best color and flavor. The parts of the coffee plunger can be removed for sanitary cleaning purposes. Stainless steel has low thermal conductivity, which adds to its usability. Coffee stays in the plunger for longer periods of time, while the plunger manages to maintain the vitamins and aroma in every beverage.