Focus 315: How long is the road to honesty in stainless steel?
E-BON
E-BON
2018-03-16 11:29:47
Yesterday was the day of 315 cracking fake products. The circle of friends in the stainless steel industry(Stainless 
Steel Ice Cream Scooptrading company
) was irritated by non-integrity events: first, it was mad that a company in Hebei spent millions of dollars to purchase stainless steel, but only received a small amount of goods and had to go back and forth two times. The recovery of the company caused the company to suspend production; another company made a joke for hundreds of dollars. Last year, even selling counterfeit goods even alerted public security agencies.
The occurrence of a series of incidents has caused many honest business operators to lament: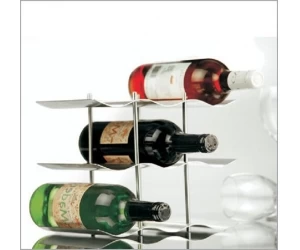 1. I really want to know how the fraudsters find those high-quality customers. We are struggling every day...
2, cheap and no good goods, good goods are not cheap, can not be coveted for a moment, let yourself lose.
3. The basis for cooperation is trust. This kind of people who destroy trust affects the entire market.
On the day of 3.15 consumer rights, many emotions can not help but wonder: How long is the road to honesty in stainless steel(
china Stainless Steel Housewares
)?
Many companies say that don't be fooled by your customers, let alone your customers, because there have been countless contacts with him and he chose to trust you! Once you become a customer, you will always be a friend!
Yes, being trusted is an honour. For stainless steel companies, trust is actually the power of the brand.
In Shenzhen stainless steel circle, there is such a company that wins favor with good faith and service. It has established a brand in the field of stainless steel furniture and stainless steel wine(
china Stainless Steel Bar Tools supplier
). It is Shenzhen Yibang Stainless Steel Co., Ltd. Billion State is centered on its customers, and the brand of integrity has won praise from many consumers.