E-BON, your first choice!
E-BON
E-BON
2017-06-22 10:37:31
  E-BON, is a large manufacturer specializing in the production of stainless steel and stainless steel barrel, has many years of production experience, the production and sales of stainless steel products and Stainless steel Wine Bucket china, installation and maintenance, has formed a complete system, the company with professional sales team for customer service, the stainless steel barrel compared with the traditional packaging materials and have better physical properties. High hardness, and life cycle will be the traditional cask, reduce cost. The stainless steel barrel has a stable chemical property. It is not easy to react with other substances, so it is healthier and more environmentally friendly as a packing barrel and a fermentation barrel.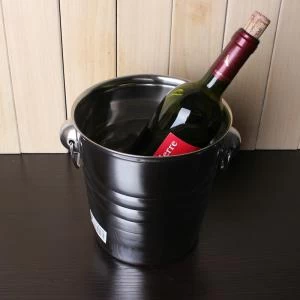 ice bucket supplier china, barrel body and all parts contact with material are made of imported 304 stainless steel, the inner surface of the hard, smooth, has the characteristics of wear and corrosion resistance. The discharging is convenient and quick, and each person can complete the feeding, mixing, discharging and other processes independently. More than three times more effective than traditional mixing equipment. The utility model has the advantages of time saving, high efficiency, energy saving, etc., and the storage material is suitable for the food industry and the chemical industry. Stainless steel barrel is made of stainless steel, easy to clean and avoid corrosion.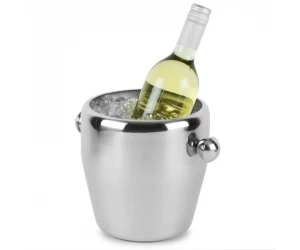 E-BON, Stainless steel Champagne Bucket China stylish and elegant, polished internal external wire drawing, convenient cleaning, the barrel body is a mold, good sealing performance, can be customized according to the specific requirements of customer specifications, welcome customers to buy.