E-BON Brings in New Equipment
E-BON
E-BON
2018-04-24 10:49:48
With an aim to improve efficiency in production and meet the diverse needs of customers, Shenzhen E-BON introduced a number of new production equipment such as sand belt machine, ring automatic welding machine and etc. By bringing in these newest equipment, clients will surely benefit from it in many different ways. The great improvement of the delivery time and the after-sales service have also brought considerable economic benefits and great social benefits for E-BON.
Taking the initiative to bring in new equipment is timely and beneficial especially nowadays that technology is changing rapidly and consistently. This means that market demands are also rapidly changing. Only by improving the level of modernization, management and production efficiency, Shenzhen E-BON can produce a good quality, affordable and marketable products to meet the needs of the market and customers' requirements. With this newest equipment,  it can effectively solve insufficient productivity caused by a large number of orders.
Shenzhen E-BON is a professional supplier of
stainless steel barware
and
kitchenware
. With all staff's efforts, they have won the trust of customers with good product quality and high quality service, established excellent commercial reputation, and carried out high starting, high investment and high quality technology development strategy.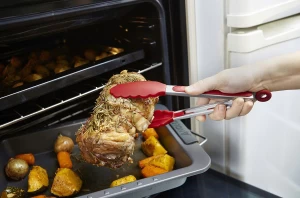 Shenzhen E-BON was established as professional exporter and supplier specializing in manufacturing and designing barware and
stainless steel durable kitchenware
for almost 18 years now. They also got excellent Research and Development Team as well as fully-equipped and modern production facilities.
The company has over2000 types of products and they are even bringing newest equipment in to meet people's need. Their research and development team continuously launch newest designs each month to meet market demands and customers' needs. With their excellent capacity for production, scientific and quality management system and basic technical processes, Shenzhen E-BON is able to provide top of the line services and premium quality products to all valued customers.
With the company's enthusiasm and passion for innovation, they are motivated to bring in these newest pieces of equipment for more advanced and convenient functions and applications. This also play a part on their aim of providing cost effective and quality products to all customers worldwide.
###
For more information, visit
www.steelhomewaresupplier.com
.
Media contact
Company:E-BON Industrial Co., Ltd
Address:Shenzhen, China 
Telephone Number: +86-755-33221366
E-mail:sales@szebon.com