You must need a ice cold cup of Moscow Mule in the summer
E-BON
E-BON
2017-05-09 17:07:37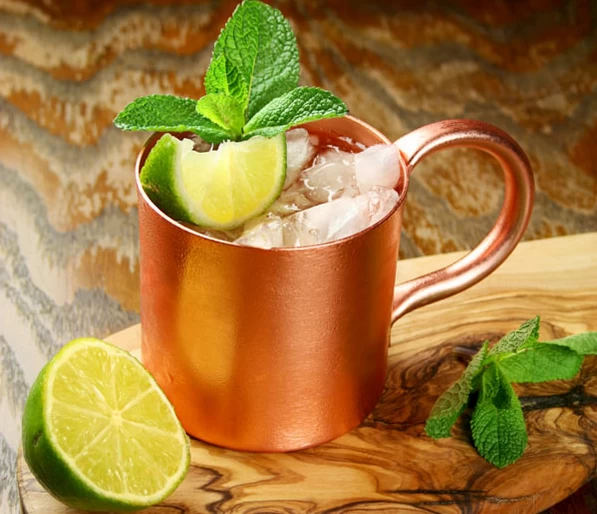 Are Copper Mugs Really Better?
Solid Copper Mule Mug Yes. Copper mugs are hands down the best choice for mixing up the best Moscow Mule recipe. In fact, many other cocktails would benefit from this sleekand stunning vessel. No matter which reason is most important to you, whether it be temperature, taste, or experience, you will no doubt enjoy the great tradition of sipping an ice cold Moscow Mules from a beautiful copper mugs.
Especially in the hot summer, when you come home after get off work, enjoy a ice cold cup of Moscow mule, or when you are in the bar and any other place, you will need a ice cold cup of Moscow mule, which not only presents the greatness of the Moscow mule, But also for people's spiritual and physical enjoyment.
If you need, please contact us:
Hammered Moscow Mule Copper Mugs, stainless steel mule mugs copper mule mugs, stainless steel mug manufacturer china