The Outlook of 2018
E-BON
E-BON
2018-01-23 19:57:26
Time is, time was ,and time is past- it is a proverb all over the world. In last year, you may experienced lots of things, met kinds of people, not running smoothly all the time but  tried your best to get success,  just as E-BON.
As an outstanding company which is specialized in designing and manufacturing stainless steel kitchenware and barware for 17 years, E-BON was running with the wind in 2017 because of its high-quality products and services. Modestly, E-BON owed its success to the support of their customers. "We really could not be where we are today without you", the representative of this company said in annual meeting.
There is no future without a blueprint. E-BON has established perfect systems and rules in production and operations management, and identifying the major planning decisions in 2018 plays an important role in their business. The employees of E-BON are confident about the outlook of their company.
E-BON will pay more attention to the specialization of the product in 2018. E-BON has already become one-stop supplier of stainless steel houseware product, and served for more than 100 big brands ,such as Bacardi, Nestle, Pepsi Cola, Aldi, etc, With 17 years manufacturing experience ,they can handle all kinds of stainless steel barware, kitchenware,
bathroomware
and houseware. In 2018, E-BON will continue focus on bar, kitchen, coffee
stainless steel household products
, welcome consumer's OEM orders and be able to meet their specific markets' needs.
"Go abroad, and communicate with your consumers", E-BON always tell their staff in this year. E-BON have professional training for their staff at regular intervals, so that they can make a point to stand in consumer's  shoes and think like a buyer . E-BON will establish closer relationship with their consumers in 2018, communicate with them face to face to meet their needs quickly and accurately.
E-BON is devoted to the design and development of new products. Now it has superior Research and Development Team and well-equipped production facilities. Covering an area of 20,000 square meters, E-BON now has 200 employees, including over 20 Research and Development staff, with 5 different production lines and 2 fast packaging lines. E-BON will keep up the good work in 2018, put more into research to provide customers with the most popular products.
Shenzhen E-Bon industrial co., Ltd , a successful company in last year, will achieve more glorious results in this year no doubted.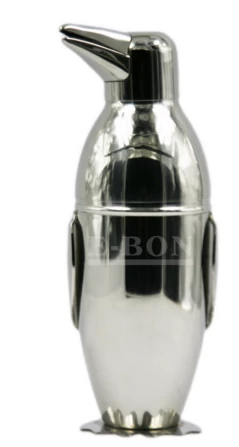 Media contact
Company Name: ShenZhen E-BON Industrial Co.,Ltd
City, State, Country:Shenzhen, China
Address:1006-1008, Huatong Building, Sungang East Road, Luohu District
Contact Person: Wendy Wan
E-mail: sales@szebon.com
Website: www.steelhomewaresupplier.com