Stainless steel barrel cleaning need to grasp the main points
E-BON
E-BON
2017-11-16 14:32:52
Stainless steel sealing barrel material is an important material in metal processing industry, and its range of use is very extensive, and there are many different varieties. Different stainless steel in use, the matters needing attention are not the same. 
In the precision metal and ultra precision metal processing industry, the stainless steel surface cleaning requirements are relatively high.  E-BON the most excellent stainless steel company, which provide you with
Stainless steel Wine Bucket china
.
Different stainless steel cleaning time should pay attention to the same thing, because it is the principle of corrosion is the same. E-BON the stainless steel specialist,
China Housewares Manufacture
.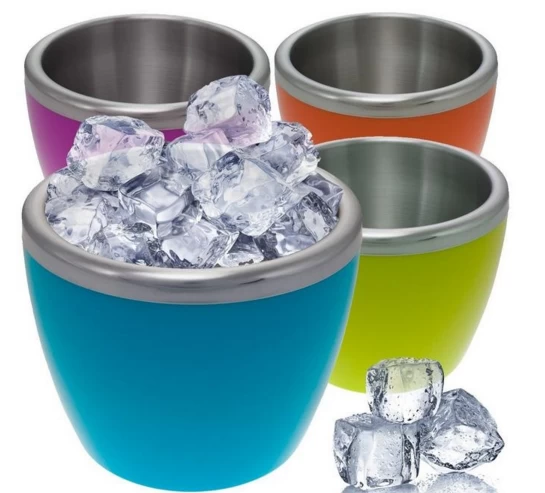 Because in the process of stainless steel sealed barrels may be attached to polishing wax, stamping oil and some stains, not only under the influence of a production process, and the attachment is easy to rust cleaning of stainless steel stainless steel, so the workpiece surface is very important.
For the stainless steel sealing barrel cleaning agent mainly has many requirements, strong cleaning ability, only the complete removal of sealed stainless steel barrel surface stains, in order to carry out the next process; the sealed stainless steel barrel workpiece without corrosion, stainless steel as a cleaning agent, not on the surface of stainless steel corrosion; environmental protection, harmless to the human body, the stainless steel seal the barrel cleaning agent, must be environmentally friendly, harmless to the human body, in order to better the production process for cleaning.