Wow! A good helper for watermelon
E-BON
E-BON
2017-05-31 10:10:44
  The hot summer, of course, essential fruit is watermelon, watermelon in summer fruit flesh, sweet, cool Qushu; seed oil can be used for recreation food; peel medicinal, heat, diuretic, blood pressure lowering effect, especially the watermelon into the refrigerator after eating out, the feeling is really very cool.
  When it comes to eating watermelon, there is no shortage of good tools. We are Stainless Steel Watermelon Slicer supplier.Recommend you a good and cheap tool to make it easier for you to eat watermelon.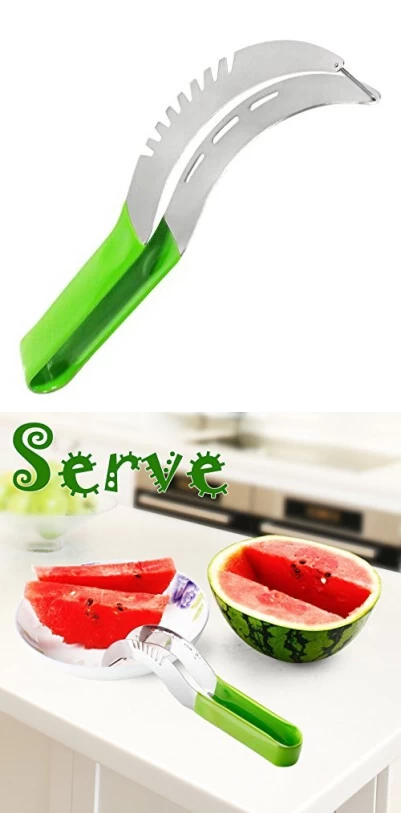 Product description:
Material:  Stainless steel +ABS
Product size:  9 x 1.5 x 2.5 inches
Packing:  1pc/pp bag
Items:  Slice Melons Right Out of the Rind
Material:  Stainless Steel+ABS
Color: According to your requirements
MOQ:   1000pcs
OEM/ODM :
1) Customized designs, materials, size, colors available
2) Free design service provided by our RD departmet
  Features Slice Right is the Amazing New Kitchen Gadget that Perfectly Slices or Cubes Melons in seconds
  LOGO processing Decal logo, Laser logo, Etching logo, Silk printing logo, Debossed logo, Embossed logo
  Sharp edges,can break the skin of fruits and remove the flesh easily. Our designed fruit caring knife can not only make your fruit-eating more artistic but also make your life more colorful.