Royal Stainless Steel Wine Glasses
E-BON
E-BON
2022-08-30 16:14:26
Fashion Design: The stainless steel balloon wine goblets are quite dainty. You are sure to love and embrace the way in which they are etched with intricate and authentic baroque engravings. The design simply takes you back to the golden age of noblemen.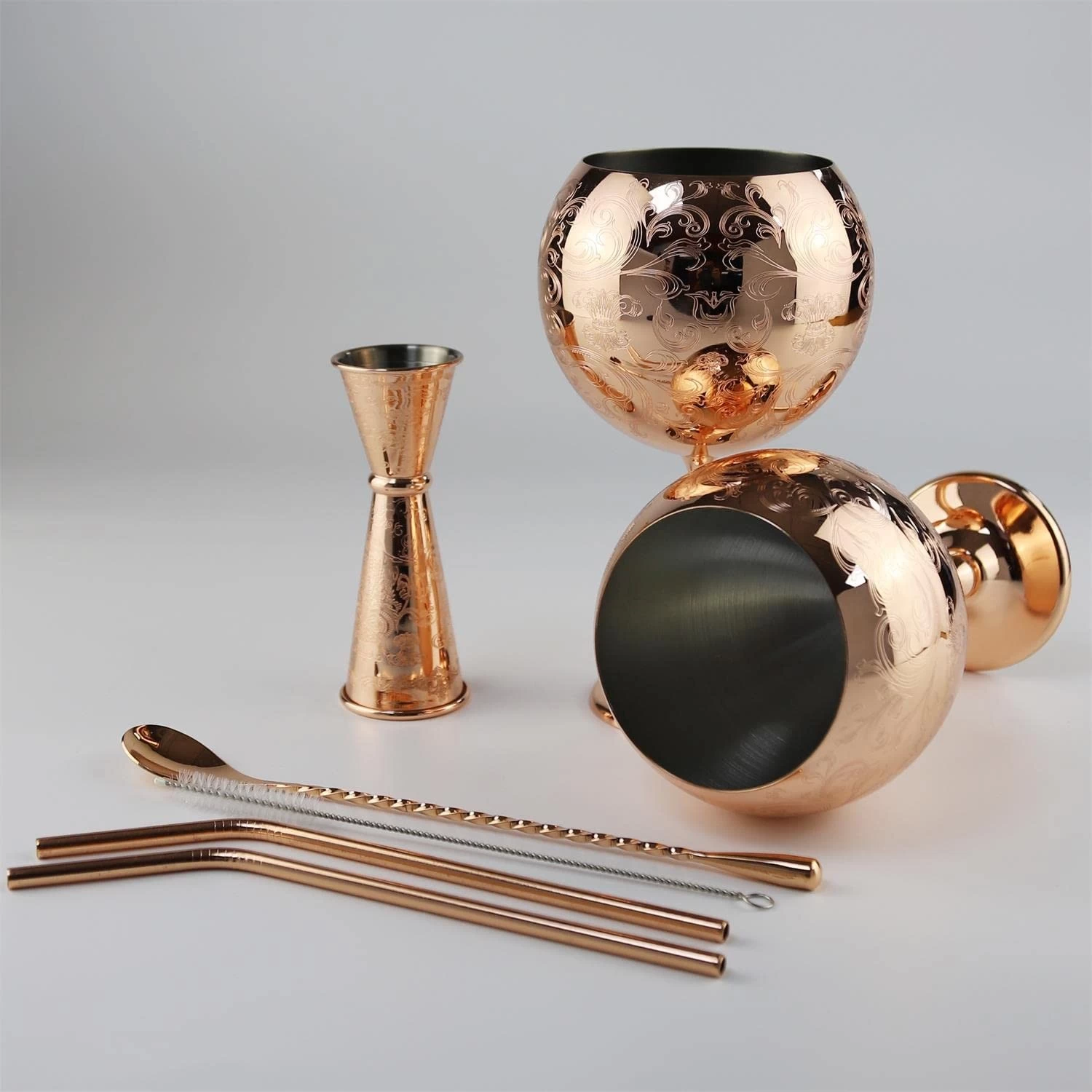 Multifunction: Used as red wine glasses, gin glasses and other cocktail barware. With large balloon-shaped bowl design,the red goblets can better distribute the aroma of wine. Long and slender stem can keep the heat of your hand away from the wine,suitable for drinking full-bodied wines such as Bordeaux, Cabernet Sauvignon, Burgundy and Pinot Noir. The wine glass set can also be used as gin glasses or gin and tonic glasses to drink fresh-tasting cocktails.
Unique And Perfect For Every Event: Their structure is classy and sleek, which makes them a perfect addition for your exquisite kitchen. The balloon wine glasses are mainly used for drinking red wine. With jigger and mixing spoon, they can also be used as gin glasses and beer glasses. Our etched balloon wine glasses set is a perfect choice for luxury family bars and dining tables. As a gift that shows your nice choice - weddings, housewarming, anniversaries, Christmas or birthdays.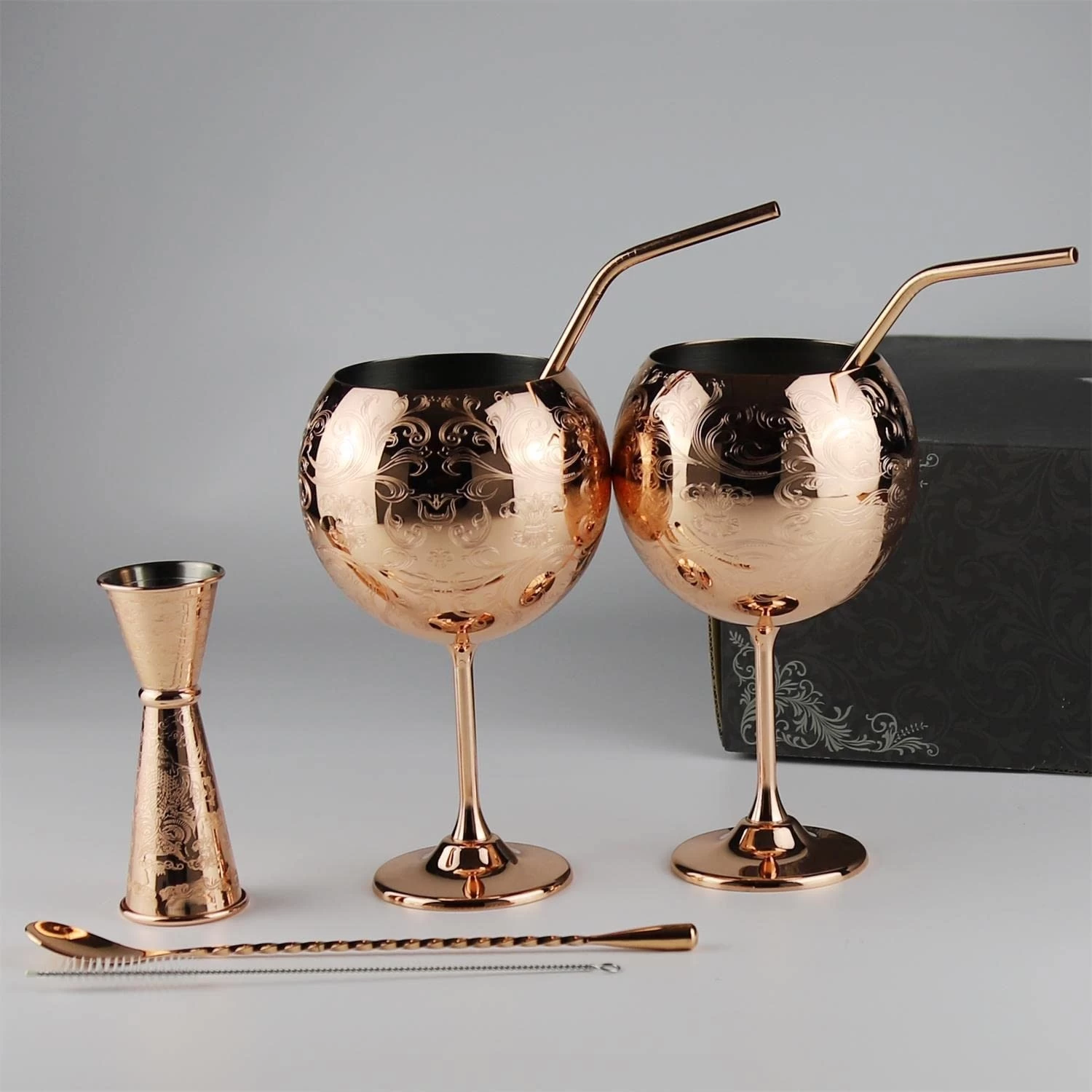 Give You Nice Feeling: With this wine goblet in your hand, you will feel exquisite and can drown out all the noises of the day. Enjoying wine at the end of the day with utmost peace and pure classy wine cups is a feeling all of you must be looking forward to, occasionally. And, with these classic wine goblets, you are sure to feel that way!