Don't worry, there's no good coffee at home!
E-BON
E-BON
2017-06-09 10:42:53
  When night falls, listening to love music, cook a cup of coffee, you can sit in front of the desk does not lose an elegant. Here comes the question. How do you brew your coffee at home? First of all, you need a coffee machine. Stainless Steel French Coffee Press wholesales innovative technology, coupled with excellent quality, has become the first choice for countless coffee lovers.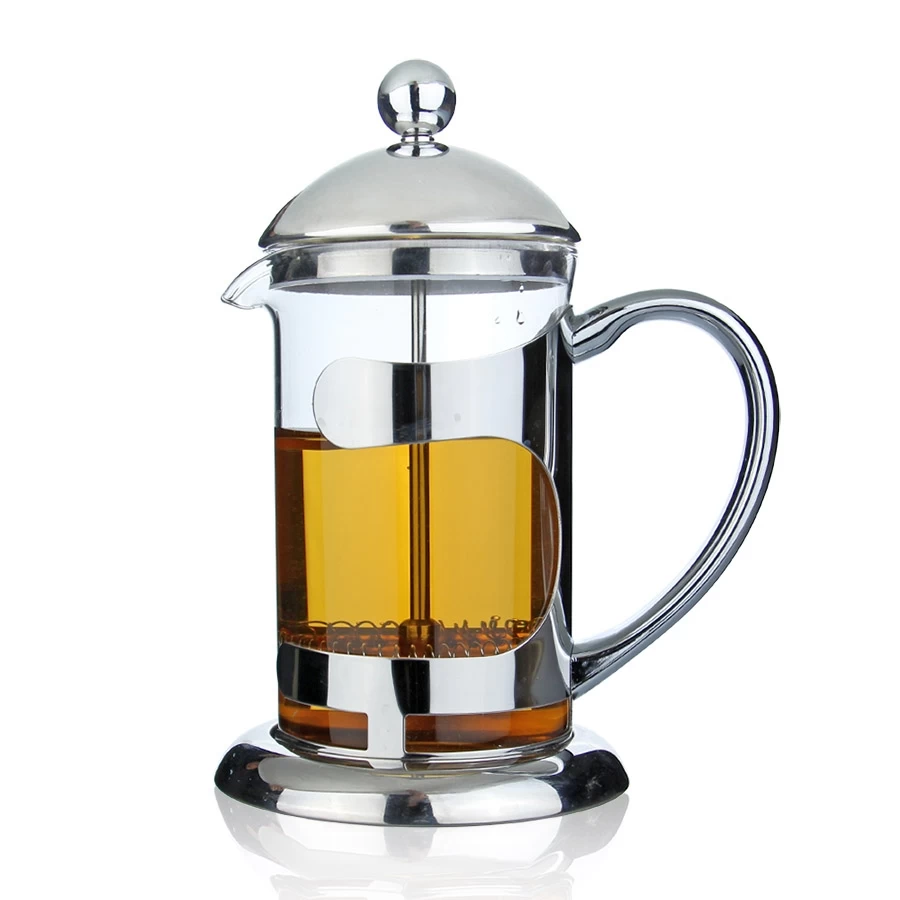 Some people love to use convenient and fast Cafe Americano coffee maker, some people prefer to enjoy the wind plug (siphon) coffee pot romantic elegant, there are people fond of French pressure, simple and pure Mocha pot of Italian style, or hand follicular coffee flavor...... Choosing your favorite and favorite way to cook coffee is the first condition to enjoy DIY's coffee making. This coffee machine will suit your needs.
Boiling coffee has a precise requirement for water temperature. If the water temperature is too high, the brewed coffee will be a bitter taste of coke paste, and the taste is bitter and astringent. In general, the best water for brewing coffee is between 88-94 degrees Celsius. Avoid boiling hot water with just boiling water. After boiling, let it stand for 1-2 minutes before brewing it. The taste is the best.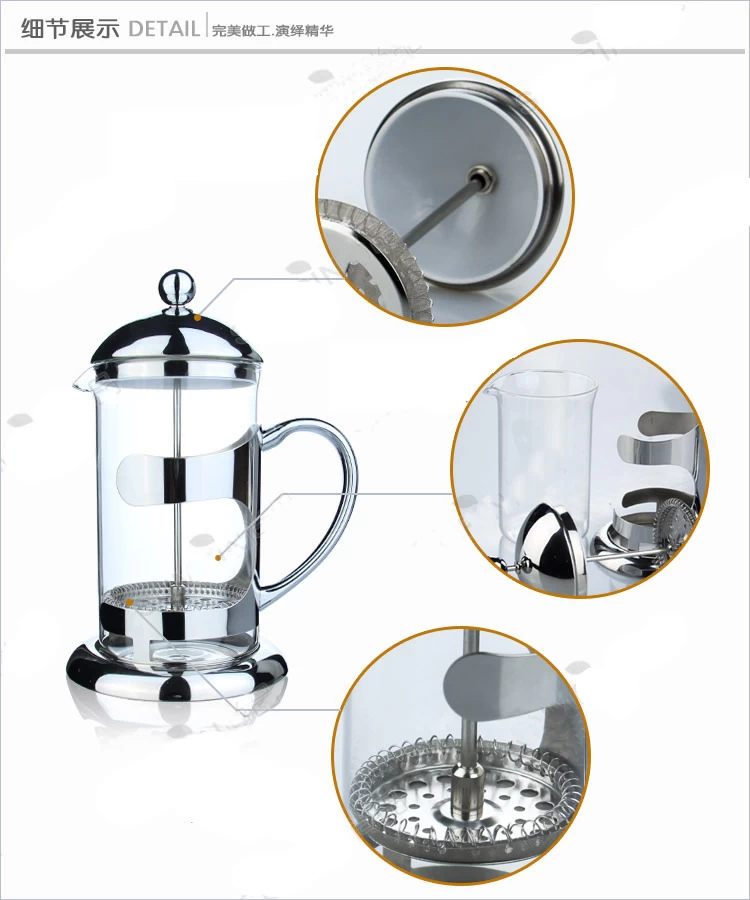 Still at home for how to cook a pot of taste of coffee and trouble? You can find him:Stainless Steel French Coffee Press company, China French Coffee Press company.