The stainless steel waste bin---the practical chioce
E-BON
E-BON
2014-09-23 20:36:30
The stainless steel waste bin is our major product. With abundant varieties and multiple functions, it is mostly sold to Europe, USA, South America, and Middle East. By adoption of top-grade steel material, our product gives superb appearance. Moreover, it is assembled with high-quality plastic inner tank.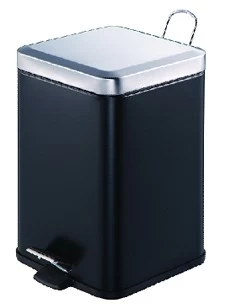 Our Stainless Steel Waste Bin
1.Nowadays, our stainless steel waste bin is mainly used at indoors. It can be categorized into the conventional pedal type, the small capacity of table type, the multiple internal cylinder type, as well as the 2-in-1 type combined with ashtray. The available capacity ranges from 3L to 60L.
2.Apart from the production of traditional waste bins, we never stop enriching the function of our product in accordance with market demands, so as to meet various requirements of our customers.