The Features of Stainless Steel Key Box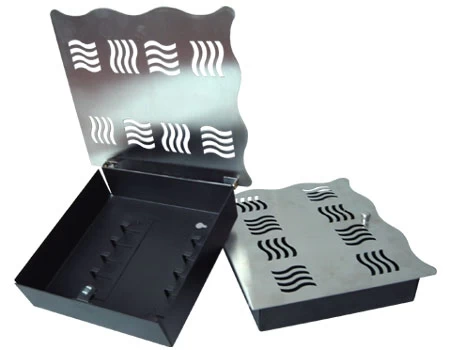 Stainless Steel Key Box
1. This
stainless steel key box
is basically made from highly durable stainless steel. The existing product generally adopts metallic-color stainless steel door cover, which seems to be impressive, generous, and high-grade. Its base is powder-coated iron sheet. We can accord with the needs of our clientele to paint either the door plate or the base with the required color.
2. All kinds of logo are available, such as the printed type, laser type, stamped type, and electro-etched type. The logo can be customized on basis of the changing customer requirements.
3. The overall design of the product is simple and practical. The door plate is designed with single or double door to cater for different needs of our customers.
4. The
key box
is primarily wall-mounted. It can usually hold 8 or 9 keys. Die-sinking service can be offered, if customers demand for other sizes. We can make any product our customers want, as long as they provide the drawings.
5. This product is ideal for home or office use. It allows keys to be classified more reasonably.