Some measuring spoons are specially designed to fit into spice bottles
E-BON
E-BON
2017-05-02 20:14:18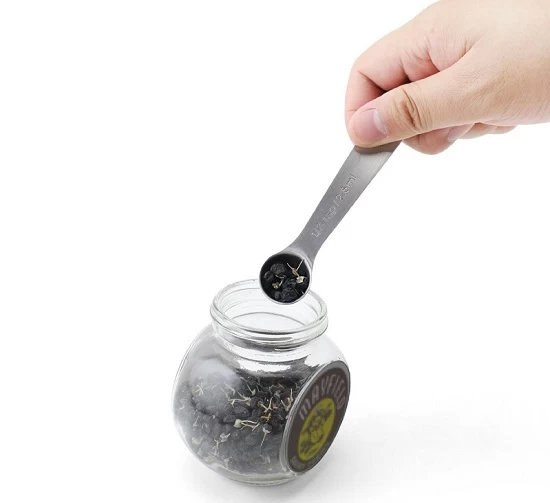 Cooking Tips
You're best to do any measuring away from the bowl in which you're mixing things -- that way, if an oops occurs, it won't ruin what you already have in the bowl. We all get lazy about this -- then curse our laziness when, after a run of good luck, an oops finally does catch up with us.
It's always a problem trying to find a measuring spoon that will fit into a spice jar. You have to measure the spices the same way as you do liquid, by pouring them in. Or, you can try one of the smaller measuring spoons, such as 1/8 of a teaspoon, to see if it will fit in so you can scoop spice out. Mind you, if your 1 teaspoon is attached by a ring to the spoon you are using as a scoop, it's going to be tricky transferring the scooped contents into it. Some measuring spoons are specially designed to fit into spice bottles, with long handles and long narrow rectangular or oval bowls.
To measure liquid, you hold the measuring spoon level in the air, and carefully trickle the liquid in until it comes up to the top of the rim of the bowl.