Steampunk Style Stainless Steel Cocktail Glass
E-BON
E-BON
2023-08-03 11:16:11
This steampunk style egg shaped wine glass is so delicate and stunning. It captures the essence of the steampunk genre with its intricate robot and gear designs. This unique design will take you back to the golden age of Victoria.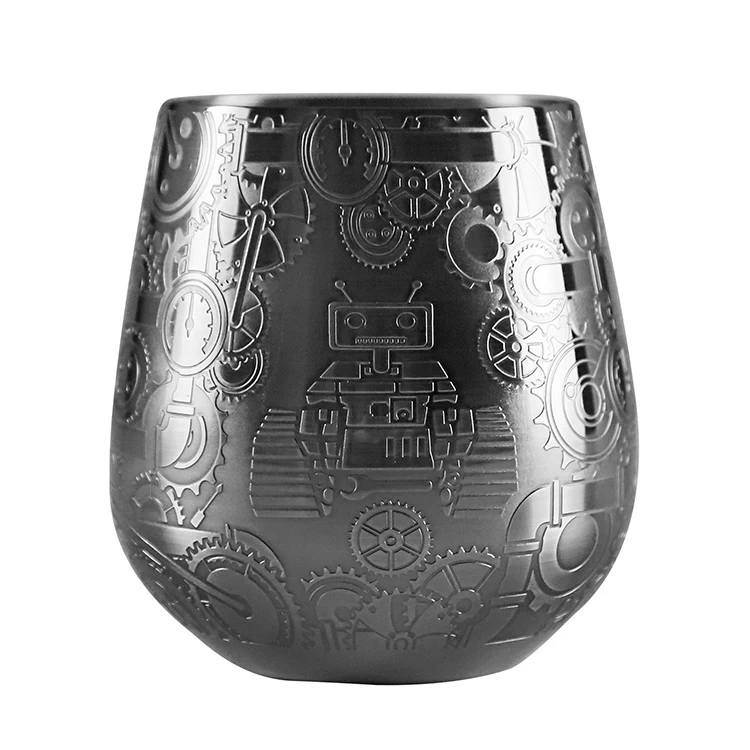 It has unique and exquisite carvings from antiquity that are sure to catch the eye of anyone who sees it. Robot and gear elements evoke a retro-futuristic feel, making it perfect for those who appreciate Victorian style and sophistication.
(China stainless steel wine glass manufacturer)
This wine glass is crafted from high quality stainless steel. High-quality stainless steel material ensures your wine remains at the perfect temperature, and the durable construction means this wine glass will stand up to regular use without losing its impeccable appearance.(China stainless steel wine tumbler factory)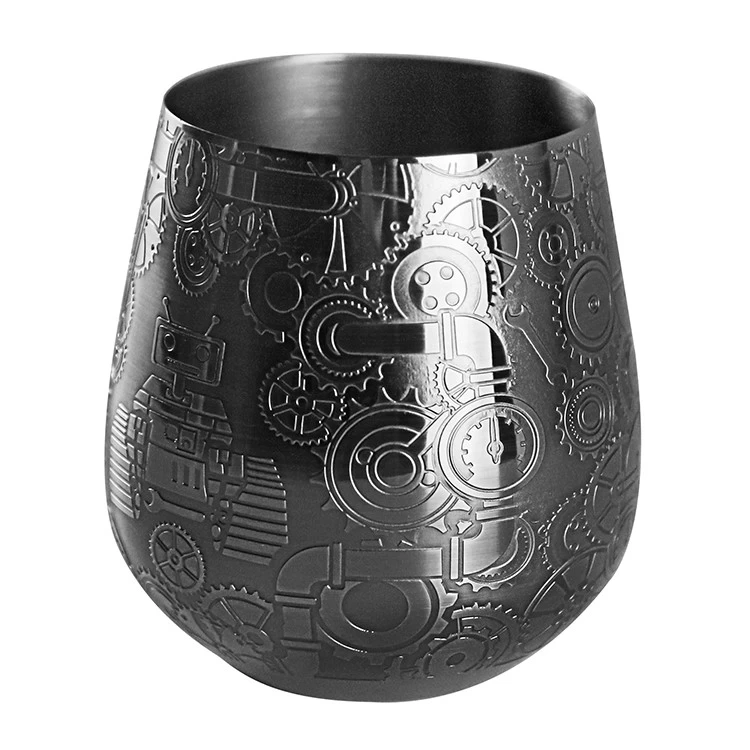 It suits any occasion. Whether you're sipping a glass of your favorite vintage wine or sharing a bottle with friends, our steampunk style wine glasses are the perfect way to elevate your drinking experience.