Steampunk Etched Stainless Steel Martini Glass
E-BON
E-BON
2023-09-06 15:53:20
This stainless steel Martini wine glass is a unique and stylish boutique. Its surface uses exquisite etching patterns and has a cool robotic pattern, representing the charm of steam punk style.
(China stainless steel martini glass manufacturer)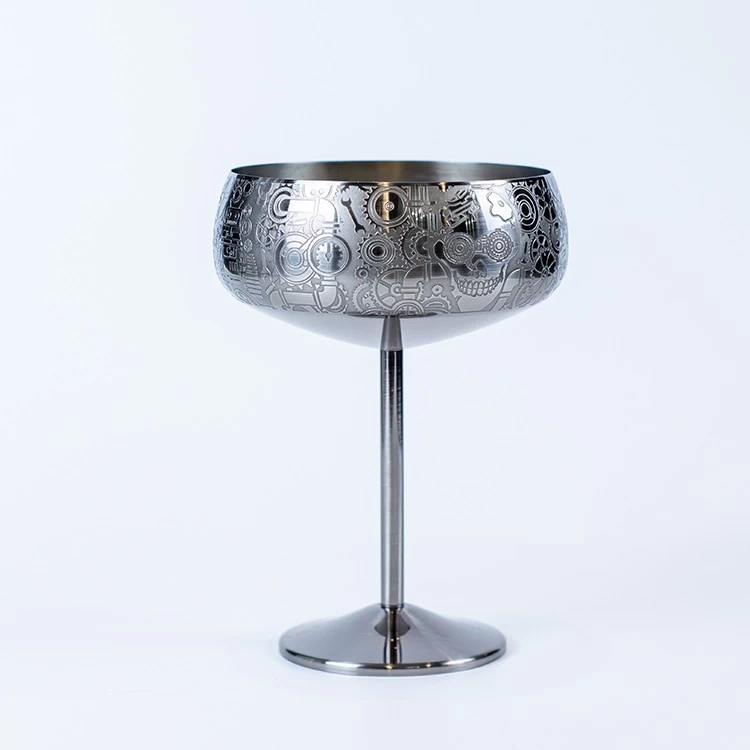 Wine glass is made of high -quality stainless steel, ensuring its solid durability and maintaining good quality for a long time. Stainless steel can also effectively maintain the hot and cold temperature of the wine, bringing you a more perfect tasting experience. The etching pattern and robotic patterns add a unique sense of art and technology to the wine glass.
The design of this wine glass is unique and in line with fashion trends, which can be used to taste various wines, especially Martini cocktails. Its unique pattern and steam punk style not only make your wine tasting experience more unique, but also add a fashion and personality to your bar or home.(China stainless steel cocktail glass factory)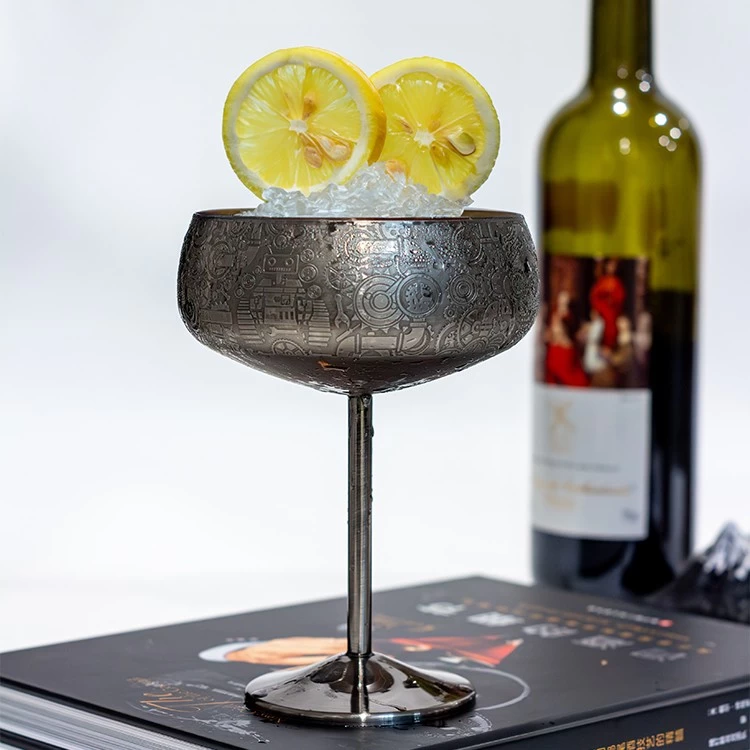 The steam punk style of stainless steel Matini wine glass creates a unique atmosphere of fashion and technology. It is not only suitable for personal collection, but also a perfect choice for gift giving. Let your relatives and friends taste this unique artwork and enjoy the fun of drinking.
Whether for the collection of personal wines or as a unique gift, stainless steel Matti wine glass can satisfy your pursuit of quality and uniqueness. Let's use this exquisite wine glass together to taste the fashion and charm of life in the steam punk style world!