Stainless Steel Spherical Wine Glass, Show Your Fashion Taste
E-BON
E-BON
2023-09-14 16:53:23
This stainless steel spherical wine glass has a charming red copper color appearance, bringing you a unique visual enjoyment. Its surface is finely etched, showing exquisite and gorgeous patterns, which perfectly reflects the unique charm of the Baroque style.(stainless steel cocktail glass manufacturer)
The design of the wine glass is inspired by Baroque art, which integrates complex and decorative elements into a simple spherical structure to create a unique aesthetic style. Not only that, the spherical design of this wine glass also adds a sense of elegance and mystery visually, making your drinking experience more pleasing to the eye and elegant.
The stainless steel material ensures the durability and corrosion resistance of the wine glass. You can safely use it to enjoy various drinks without worrying about any metallic smell or other factors that affect the taste. The stable design of the bottom of the cup also makes it more stable during use and less likely to tip over.(China stainless steel wine glass factory)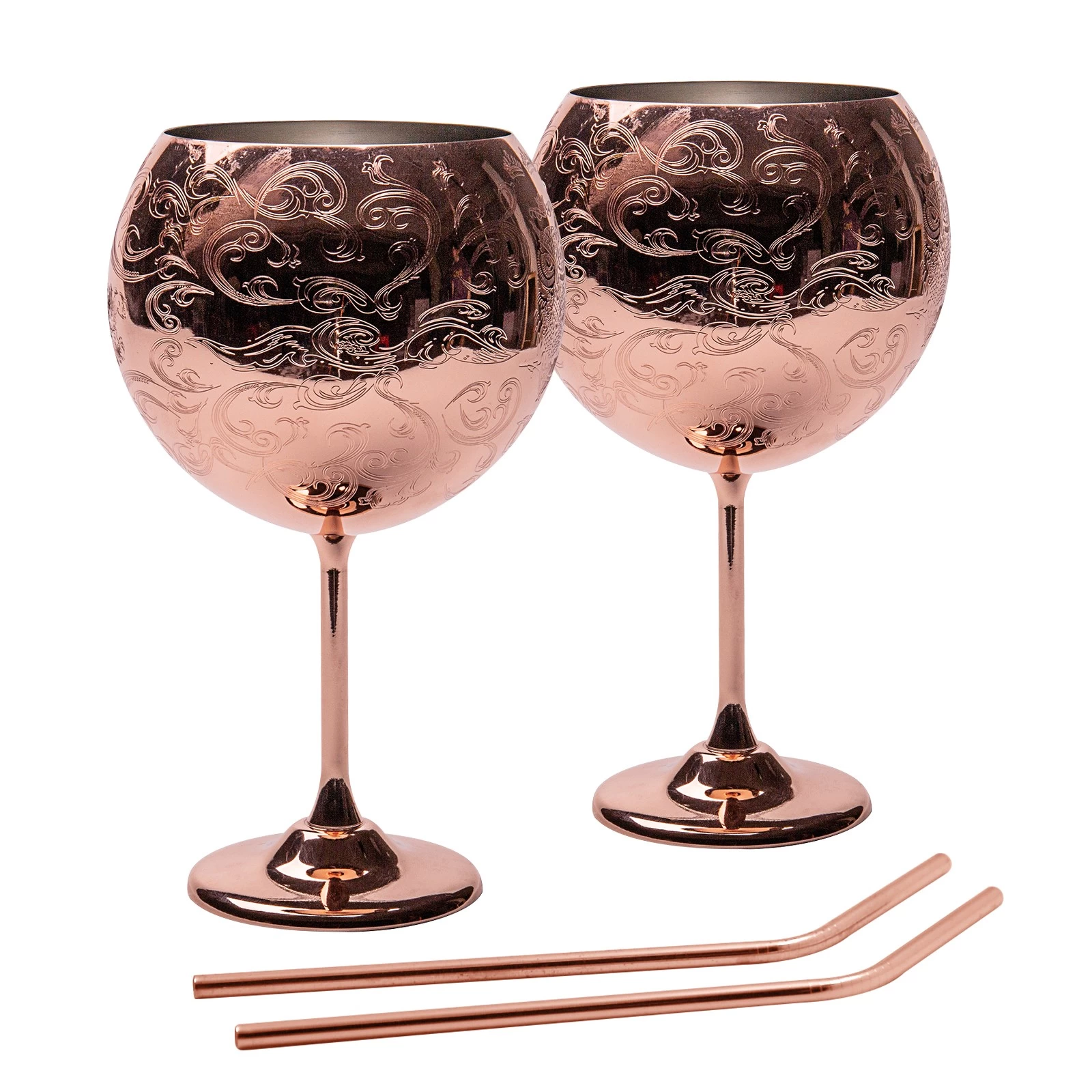 This baroque style stainless steel ball wine glass is not only suitable for personal use, but also makes a unique gift option. Whether it is a holiday gift or a birthday gift, it will be an impressive choice that shows recognition of the recipient's unique taste and pursuit of quality.
Whether you want to enjoy a glass of wine alone or share it with friends, this stainless steel ball wine glass will bring you a unique drinking experience. Its combination of gorgeous appearance and practicality makes it an ideal choice for food lovers, art connoisseurs and Baroque style seekers. Indulge yourself in it and appreciate the charm of Baroque art.