Owl Bartending Tools
E-BON
E-BON
2023-08-10 15:33:47
This cocktail set is a sophisticated yet functional bar mixing tool. With its black exterior, unique etched pattern and exquisite owl motif, it adds unique charm and class to your bartending experience.(China stainless steel bar tools supplier)
The main utensils included in the set are Boston shaker, measuring cup, strainer, tamper, bar spoon, ice tongs. These bartending utensils are constructed of high-quality stainless steel to ensure their durability and long life. The black exterior is detailed with etched patterns that complement the owl motif for a unique baroque aesthetic.
(China stainless steel cocktail shaker set factory)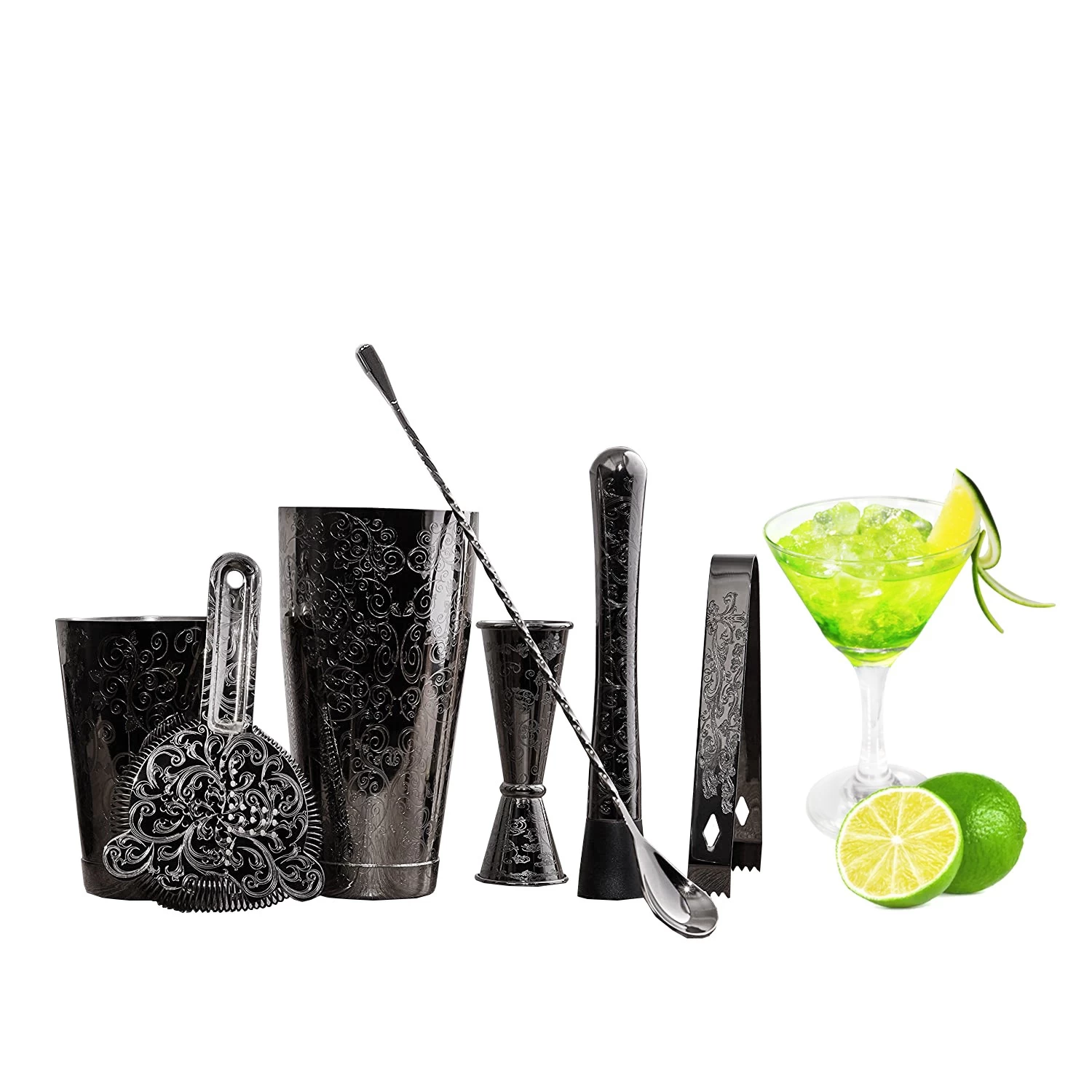 This Boston cocktail shaker set not only provides the necessary tools to concoct delicious cocktails, but also allows you to enjoy a sophisticated artistic atmosphere during the mixing process. Each tool has been carefully designed to ensure a seamless and exceptional bartending process. Whether you're a professional bartender or a hobbyist, this set has you covered.
The Cocktail Strainer of the Boston Cocktail Shaker Set helps you quickly and easily filter out pure liquor, ensuring your cocktails have a delicate taste. The mixing spoon is designed for a comfortable grip, allowing you to stir and mix your drinks with ease. Wine glasses provide the exact volume you need.(China stainless steel boston shaker manufacturer)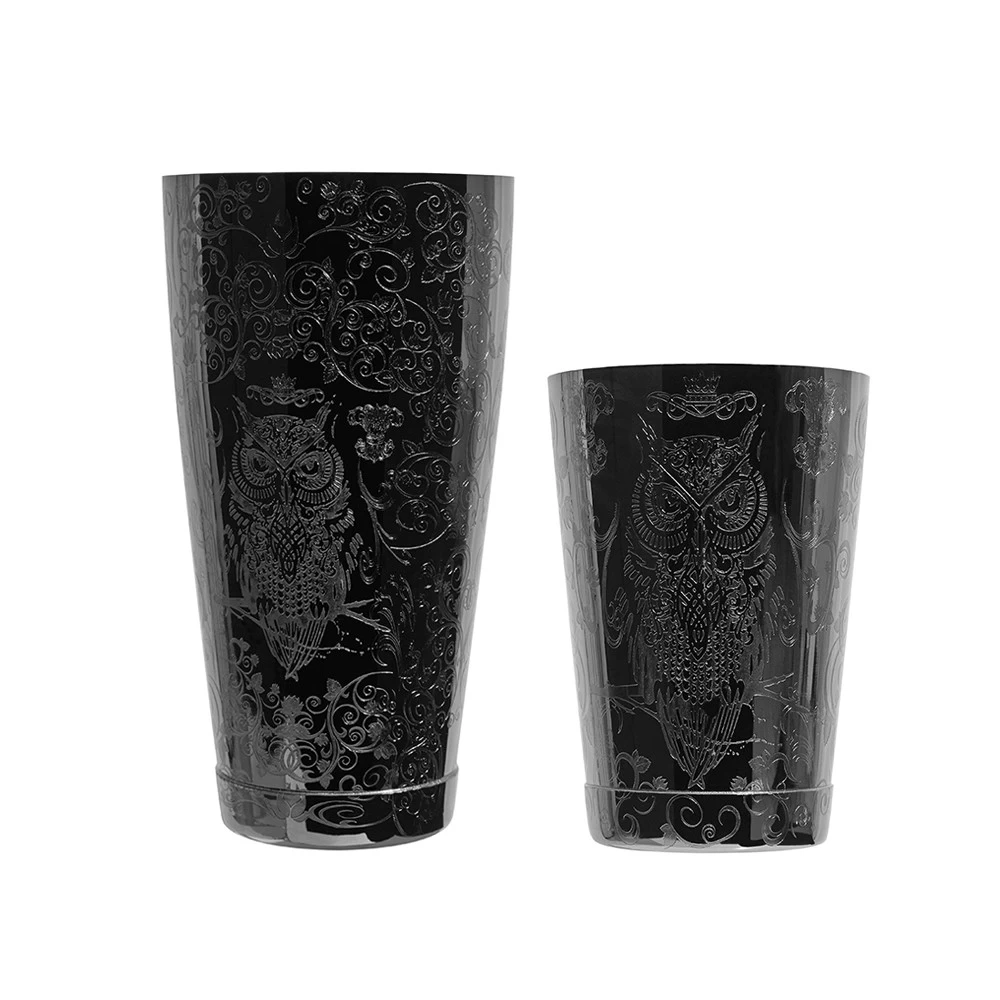 In addition, the black appearance of this set of bartending utensils is not only stylish, but also easy to clean and maintain. All you need to keep it clean is a mild detergent and a soft cloth.
Adding this Owl Black Etched Boston Cocktail Shaker Set to your home or business will bring a unique artistic touch to your bartending experience. The perfect combination of delicious cocktails and exquisite design will bring you unparalleled bartending fun!