Fairy And Castle Style Wine Glass
E-BON
E-BON
2023-09-22 16:40:06
This elegant stainless steel wine glass is etched with a stunning fairy and castle design. For those who appreciate the finer things in life, this charming wine glass is a must.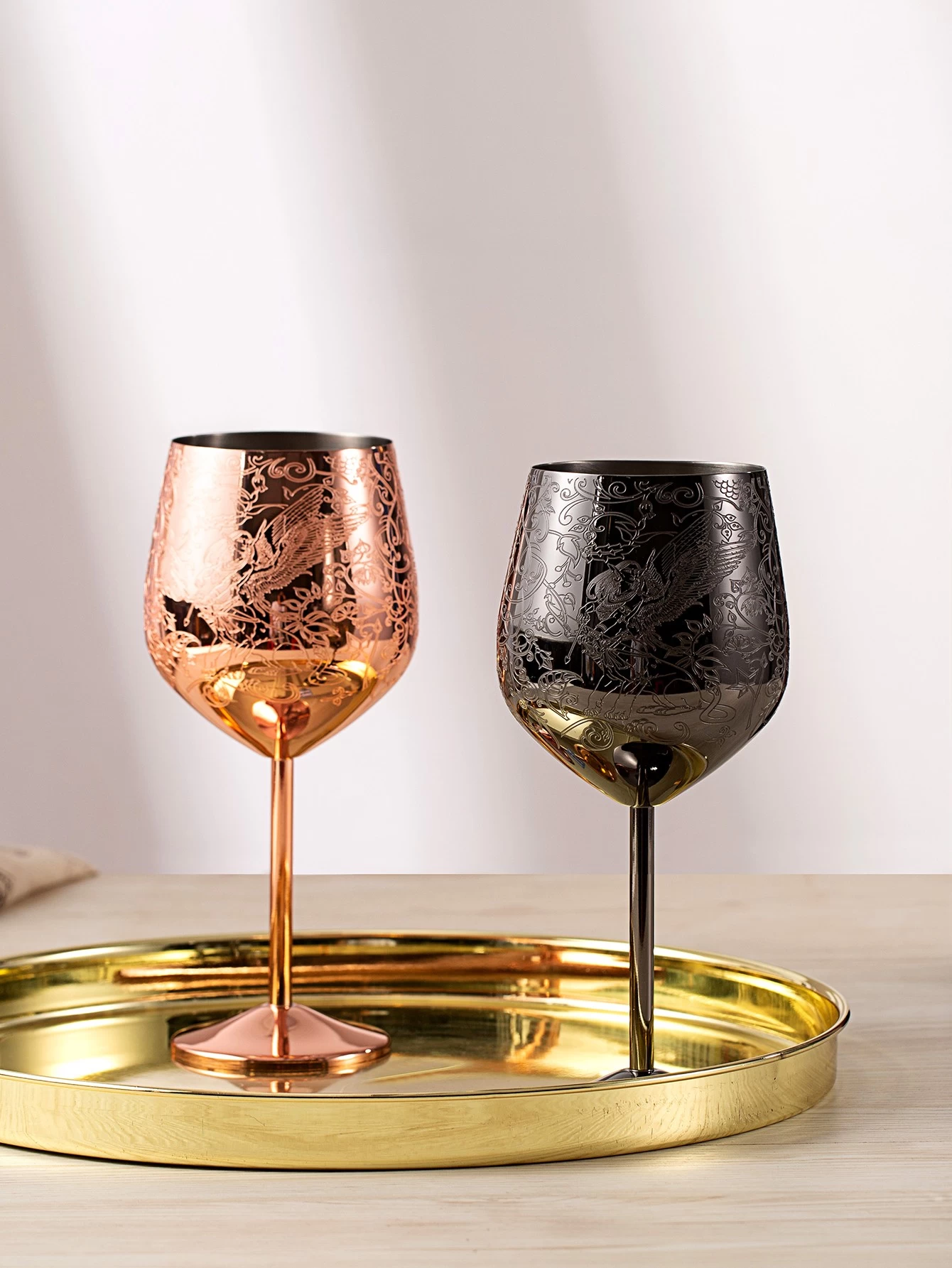 China stainless steel wine glass factory
This wine glass is made of high-quality 304 stainless steel with exquisite etched pattern details, which not only exudes nobility and luxury, but also is very durable and long-lasting. Holding this wine glass, you will feel as if you have entered a world of mystery and enchantment, where the fairy adds a touch of whimsy and wonder with her delicate wings and bow, while the castle in the distance exudes a sense of grandeur and elegance .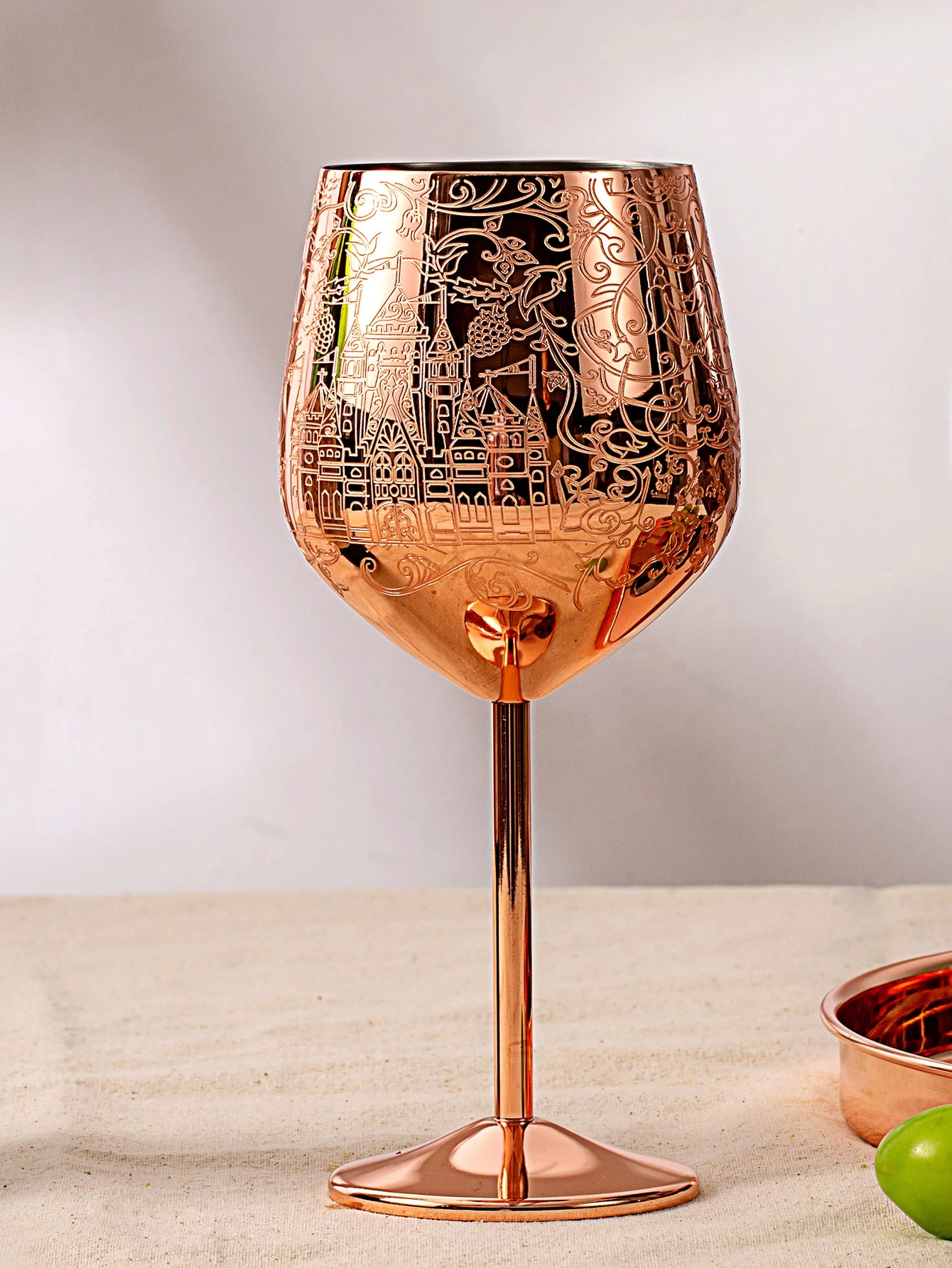 Our stainless steel wine glasses are the perfect choice for those who value quality and style. The high-quality material ensures your wine will stay at the perfect temperature, while the etched surface provides an excellent grip. The sleek and polished design makes this wine glass a great addition to any table, whether it's a formal dinner or a casual evening.
This is the perfect gift for any wine lover who appreciates the finer things in life, or just wants to add a touch of mystery and romance to their wine glass collection.