Etch Red Copper Stainless Steel Wine Glass
E-BON
E-BON
2023-08-21 16:41:12
In order to make your red wine drink more unique and exquisite, we proudly present the etching red copper stainless steel and red wine glasses set. This unique combination includes two cups. Each cup is a unique luxury with exquisite etching patterns and intoxicating red copper tones. They are both practical red wine appliances, but also amazing artworks.(China stainless steel wine glass factory)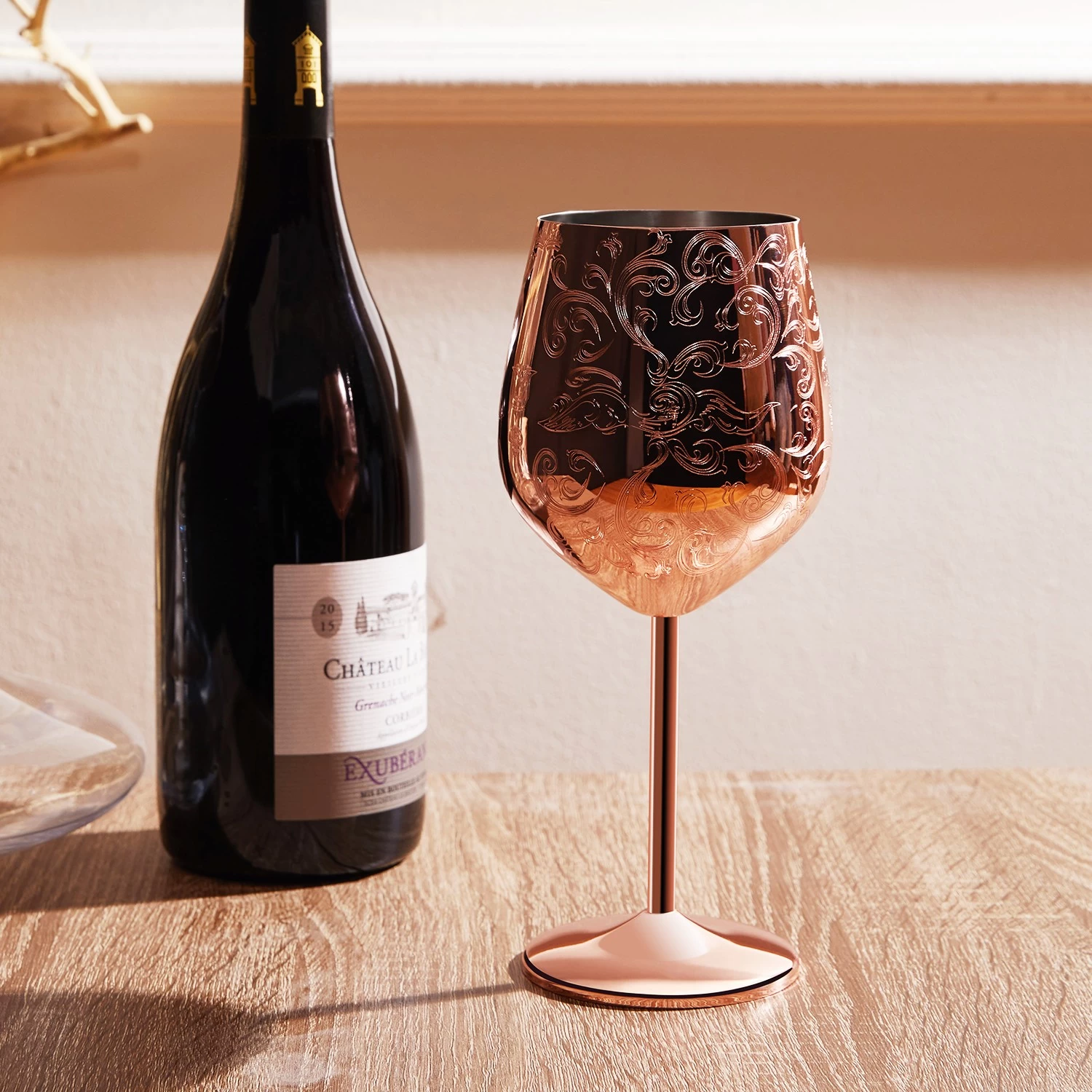 feature:
Art etching pattern: Each red wine glass is incorporated into the gorgeous etching pattern on the surface, unique and delicate. These patterns will exude a chic and noble charm in your hands, making each drink a unique experience.
Red copper tone: uses red copper tone. This red wine glass suit presents a charming ancient atmosphere, which is reminiscent of unforgettable historical moments. Its color is soft and rich, adding a unique warmth to your wine tasting experience.
Quality guarantee: We choose high -quality stainless steel materials to ensure that the product is non -toxic and tasteless, and at the same time, the cup body is strong and durable, bringing you a long -lasting experience. It is easy to clean and does not have any impact on the taste of red wine.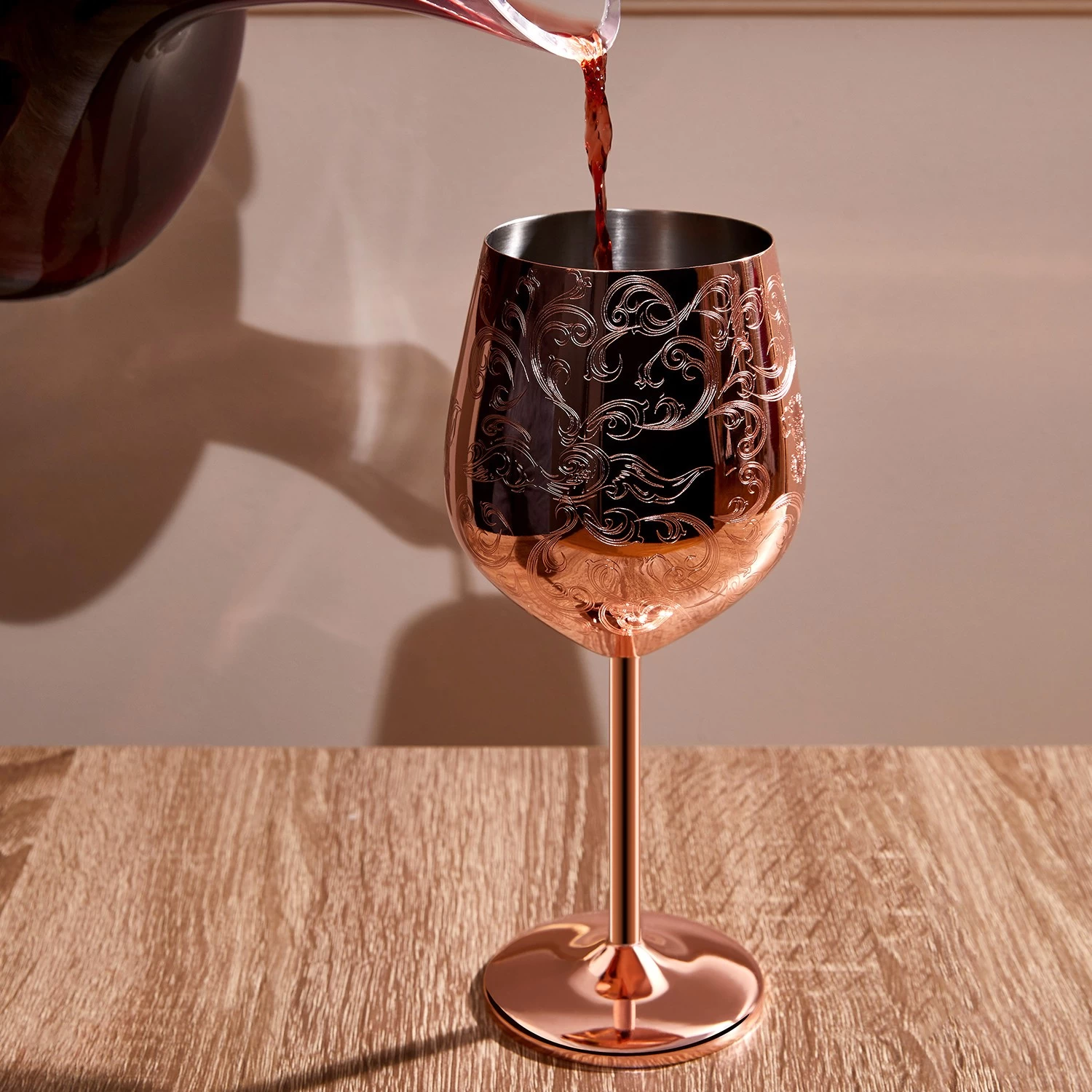 Set design: Each set contains two red wine glasses, allowing you to share this beautiful moment with your lover and friends. Whether it is a romantic date or a family gathering, this set is a perfect choice.
Application scenario: This etching red copper stainless steel and red wine glass suit is suitable for various occasions, including romantic dinner, family gatherings, birthday celebrations and festivals. In addition, it is also a unique and exquisite gift, which is suitable for sending to loved ones, friends or red wine enthusiasts.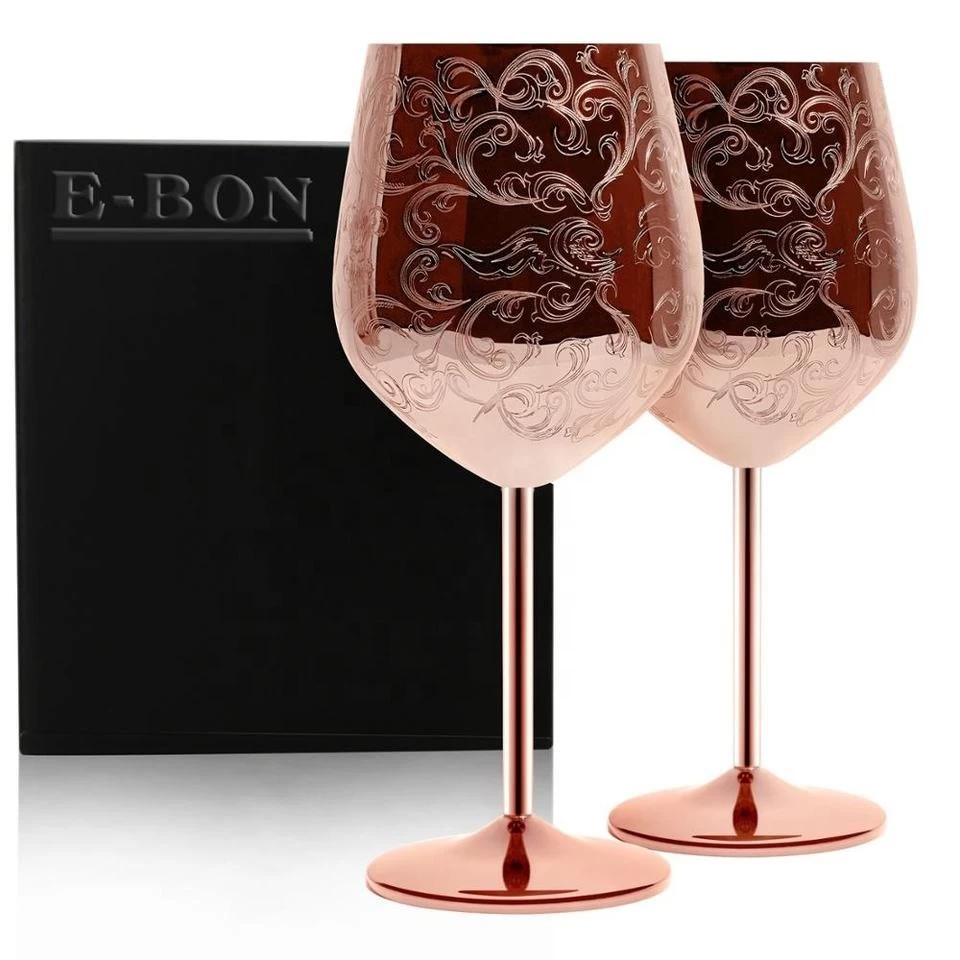 In this unique red wine glass suit, you will taste the beauty of red wine and feel the unique charm of etching art. Choose our etching red copper stainless steel and red wine glass set to bring you unparalleled red wine taste journey. Make every drop of red wine a unforgettable luxury!