Baroque Style Cocktail Jigger
E-BON
E-BON
2023-07-25 12:21:35
This stainless steel cocktail jigger is exquisite, crafted from high-quality stainless steel, and its baroque pattern is pleasing to the eye.
This cocktail jigger is the right size for measuring the proportions of alcohol, juice and other ingredients needed to create a variety of cocktails. Its precise graduations and easy-to-read markings make cocktail making more accurate and convenient.(Stainless steel cocktail jigger manufacturer)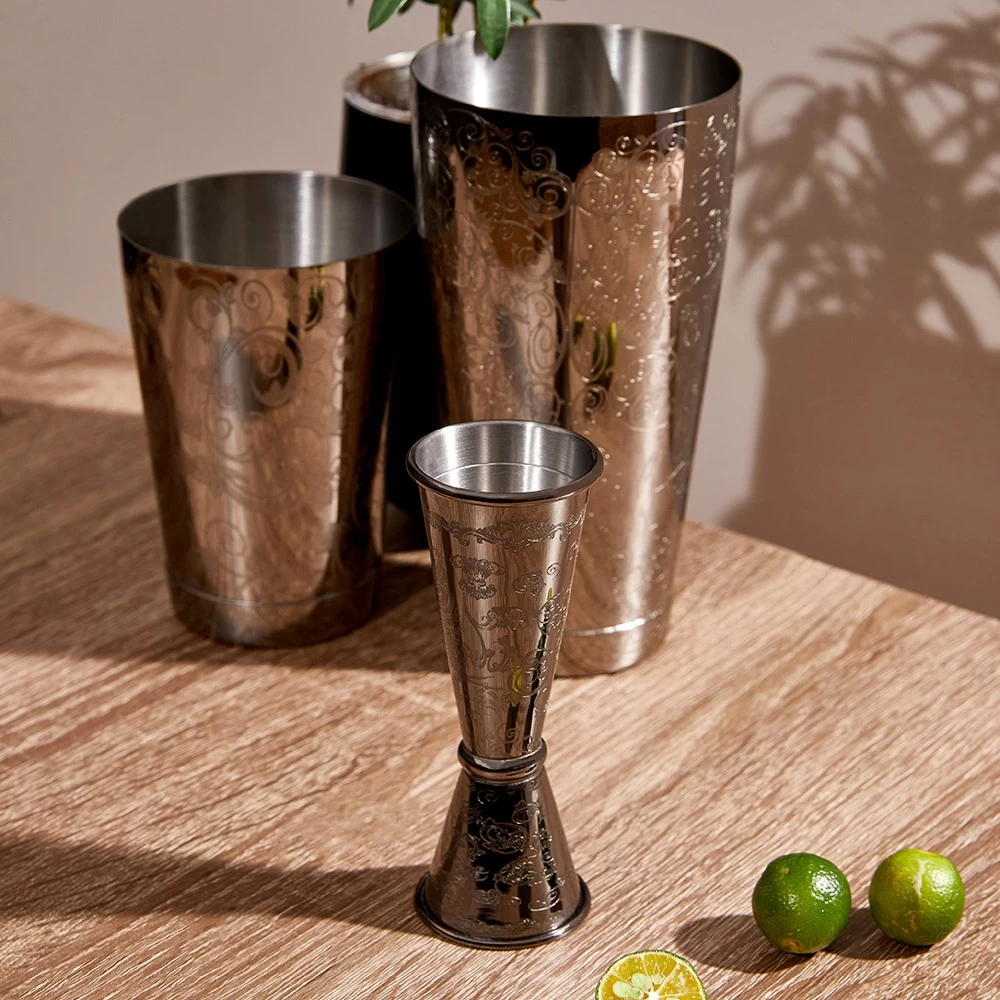 Whether you are at a family gathering, bar, restaurant or other occasion, this stainless steel cocktail jigger is a perfect choice. It can meet your drinking needs, and its unique baroque etched surface adds elegance and style to drinking cocktails.
(China stainless steel bar tools factory)