Baroque Style Stainless Steel Wine Tumbler
E-BON
E-BON
2023-08-17 16:50:34
Our Stainless Steel Black Egg Glass is a unique piece of wineware that combines art and function. Its appearance is made of black stainless steel, with exquisite patterns etched on the surface, which perfectly shows the magnificence and complexity of the Baroque style.(China stainless steel wine tumbler supplier)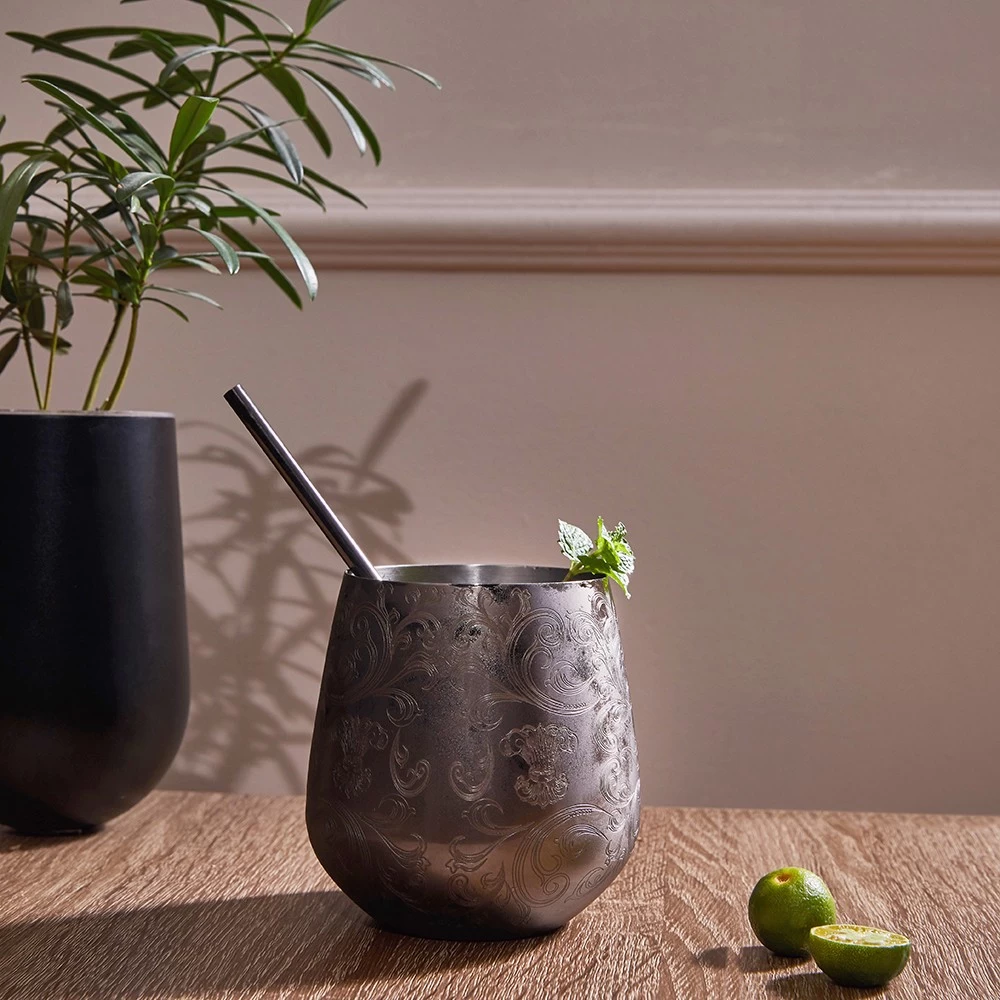 The design of this wine glass is unique and exquisite, and the egg-shaped shape makes it even more unique and eye-catching. The appearance of black stainless steel adds a mysterious and noble atmosphere to the wine glass, whether it is used at home or in a bar or banquet, it can attract everyone's attention.(China stainless steel wine glass manufacturer)
The details of the etched pattern are exquisite and precise, and every texture and curve has been carefully sculpted, adding an artistic enjoyment to your drinking experience. The baroque pattern shows complexity and elegance, making you feel a distinctive luxurious atmosphere.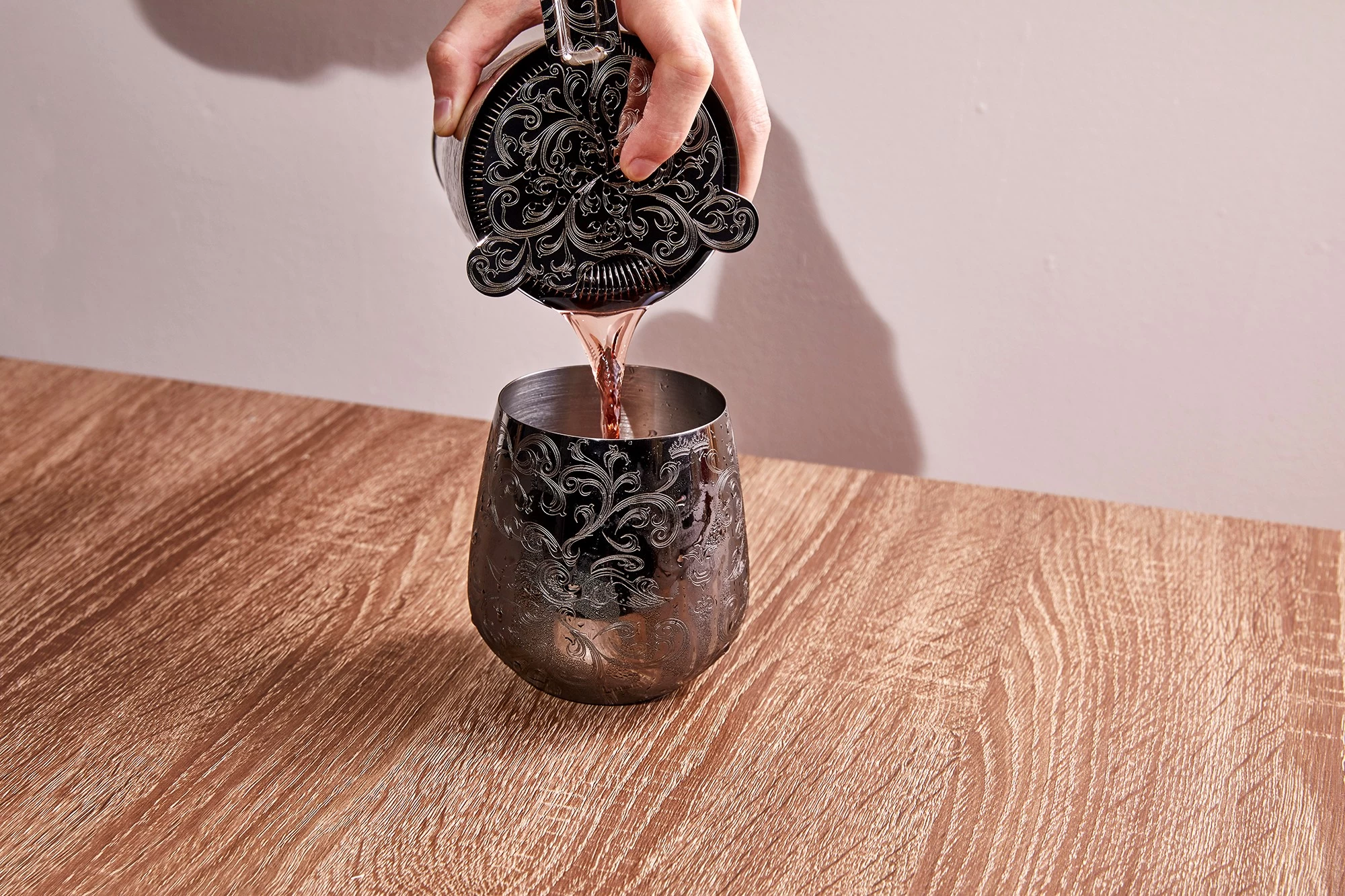 Whether as a gift or for yourself, our stainless steel black egg-shaped wine glass will make a memorable piece of servingware. It not only has practical functions, but also has unique artistic charm, making your drinks more eye-catching. Whether at a dinner party or with friends, it will add a unique flair to your drinking experience.
Choose our Stainless Steel Black Egg Glass and you'll have a sophisticated, durable and stylish drinking vessel. It will add a touch of luxury and art to your drinking experience. Whether for special occasions or everyday life, this wine glass will be a proud piece of yours.