Baroque Style Martini Glass
E-BON
E-BON
2023-07-18 16:09:52
This martini glass is a fine serving set made of high quality stainless steel. Its unique etched surface design is full of baroque patterns and patterns, adding a touch of luxury and art to your wine tasting.
Crafted from stainless steel, this wine glass is durable and has excellent corrosion resistance. Delicate etching reveals complex and textured baroque patterns, exuding artistic charm. Whether throwing a party at home or enjoying alone time, this wine glass is perfect for you.(China stainless steel cocktail glass manufacturer)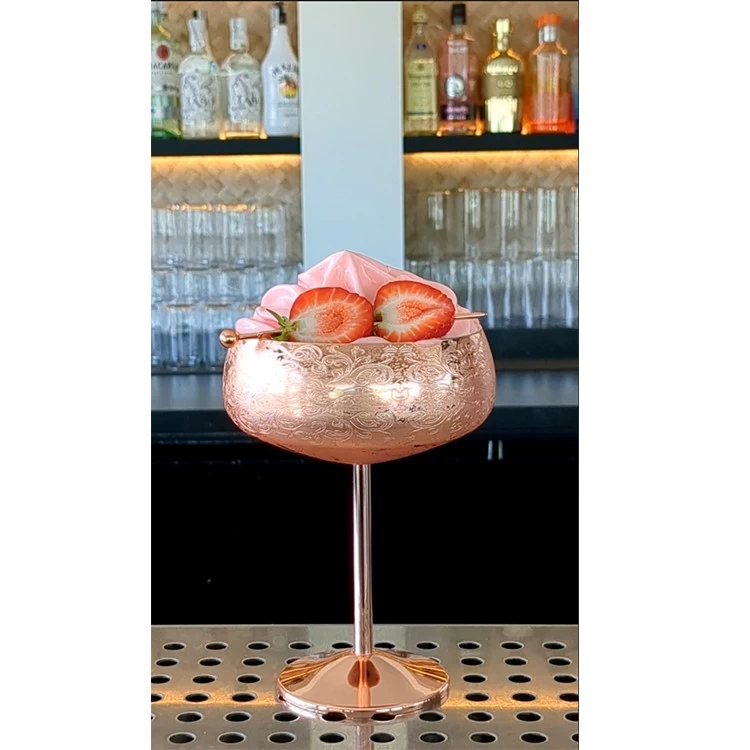 The designer has skillfully blended elegance and practicality, making this wine glass more than just a vessel but a work of art. The patterns and patterns on the glass body are delicate and full of texture, making your wine glass the focus of the table. And its wide-mouth design and comfortable handle ensure that you can enjoy every sip of a delicious martini with ease.(China stainless steel wine glass supplier)
Whether as a gift or for yourself, this stainless steel martini glass will add a touch of elegance and quality to your life. You can use it for special occasions like weddings, birthdays, festivals, to celebrate time with friends and family. Plus, the easy-to-clean stainless steel makes it easy for you to enjoy hassle-free use.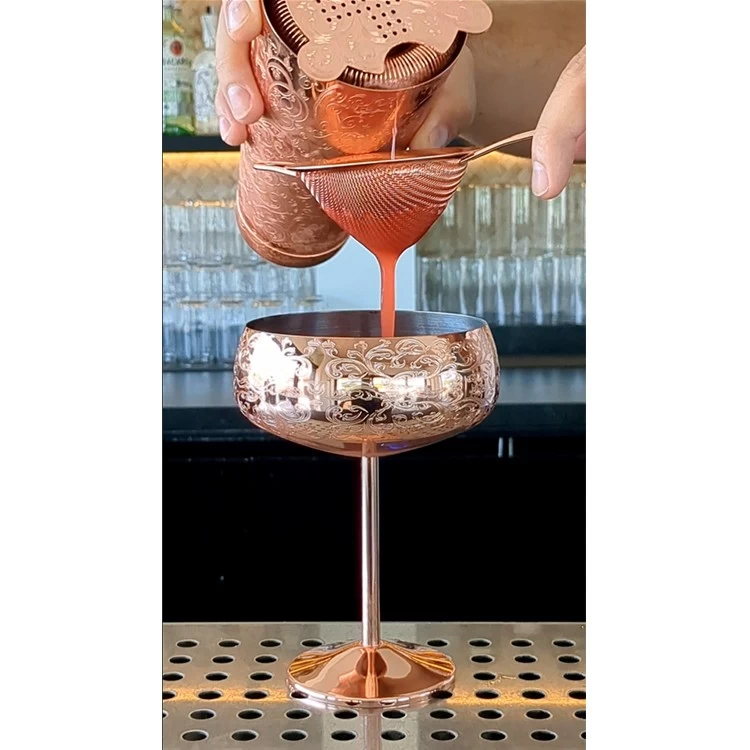 Opting for a stainless steel martini glass will provide you with a precious moment of relaxation even in the busy modern life. Let this exquisite wine glass accompany you, taste fine wine and feel the charm of art.(China stainless steel drinkware factory)